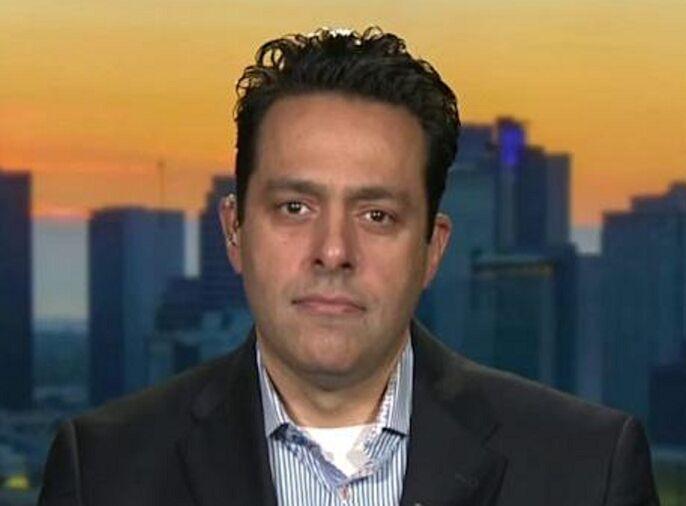 After working for over 15 years in the corporate world, I decided to purchase and run my own sports merchandise store in Denver. Since 2014, I've been able to watch my business expand throughout our city, and I am proud to say that Sportsfan has become Colorado's largest independent, licensed sports merchandise retailer. But in recent years, it's become increasingly difficult to keep our lights on. Retail crime has devastated small businesses such as my own — and it's time that Colorado lawmakers take action to protect storefronts from violent thieves.
It wasn't always this bad for retailers like me. From 2014 to about 2019, my stores in the Denver area experienced what I would characterize as "typical" shoplifting rates. However, we were hit especially hard by retail theft beginning in the middle of 2019. This was the beginning of our theft rates TRIPLING.
I soon learned that 2019 was just the tip of the iceberg — the COVID-19 pandemic was the true breaking point. In 2020, we lost six figures in sales and were hit with the first of many break-ins and burglaries. We're not talking about neighborhood shoplifters here. What I've seen is far larger and more catastrophic — from both financial and physical standpoints.
The numbers can speak for themselves. My business has seen losses totaling more than $200,000 in less than three years.
As expected, these losses are nothing short of devastating for a local retailer. My employees missed out on bonuses equivalent to an extra check due to retail crime. The company just couldn't afford to pay to replace all the lost inventory AND well-earned bonuses.
I'm still forced to make tough decisions. Just last month, I had to implement a 1% "crime-spike fee" on all transactions at my stores that have experienced the highest rates of theft. Back when I first set up shop, the specter of such systemic retail theft never crossed my mind. I understood that shoplifting was always a part of doing business, but what I'm facing is unprecedented.
While the financial aspect of retail theft is easy to calculate, it is impossible to quantify the emotional pain that results from these brazen confrontations. Many of my employees have been traumatized. What can I tell someone after they have just had their life threatened by a criminal armed with a machete or pipe wrench?
I recognize that I'm not the only retailer in Colorado who has seen their life upended by retail theft. Businesses across the state and nation have had their shelves ransacked by violent criminals. It now appears that this epidemic is tied closely with the growth of e-commerce: thieves are using third-party platforms like Amazon and Facebook Marketplace to sell stolen goods to consumers. We can no longer allow these online marketplaces to serve as a channel for illicit activity.
Here in our state, lawmakers are considering a bipartisan measure that would require e-commerce platforms to verify information from businesses who sell large quantities of products. Sellers would also have to disclose basic information to consumers, such as their full name and contact information — common-sense rules that brick-and-mortars are already required to follow.
The bill, which closely reflects legislation being considered at the federal level, would throw a wrench in the operations of retail crime rings, by making it harder for them to anonymously sell stolen products online. With basic transparency, it will make it easier for law enforcement to build cases against repeat offenders and bust the large networks that are trafficking in stolen goods.
I'm glad to see that both state and federal leaders are treating retail crime with the urgency it deserves, including Colorado's Attorney General who testified in support of the bills, but we still have a ways to go. I hope that Gov. Jared Polis will sign this bill and also give the AG's office the funding needed to launch a retail crime task force similar to what has been launched in Utah, New Mexico and Arizona.
Additionally, retailers need the support of increased funding for local police departments to ensure there are sufficient officers "walking the beat." These resources are key to helping keep our streets safer and deterring thefts before they can ever occur.
Let's act today and stop retail theft from continuing to spiral out of control. I hope that lawmakers can put the needs of Colorado small businesses first and ensure that this unlawful activity isn't left unaddressed. Legislation that would protect my employees — and those of other retailers — should be a slam dunk for lawmakers.
Derek Friedman owns Sportsfan and Sock Em' Sock Emporium — both are Colorado's largest independent retailers in their categories.