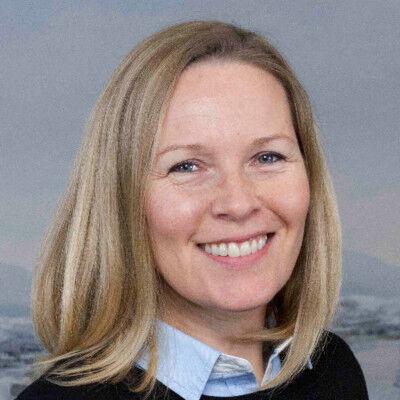 A golden era of quantum technology is tantalizingly close. It promises powerful high-speed processing and sophisticated cybersecurity solutions that could shake up the future of computing.
Quantum computers can solve complex calculations, which would take years for classical computers to solve, in much less time. The global consulting firm McKinsey & Company predicts that crypto-graphically relevant quantum computers will be available by 2030. The dawn of the quantum age is just around the corner.
Unfortunately, such computing power also has the potential to give cyber-criminals access to enough power to crack our most secure digital encryption. Armed with quantum tools, future hackers would be able to open and read any data stolen today, including financial transactions and government communications.
One of the most worrying applications of quantum computing is its potential for breaking the public-key RSA algorithm, which secures the nearly $4 trillion-a-year eCommerce industry. A classical computer would take trillions of years to break RSA encryption. Aquantum computer can do it in hours.
Thus, there is an urgent need to secure the internet and all forms of data and communications from present and future post-quantum threats.
Quantum-computing technology represents a giant leap for health-care, space-research, finance and online security industries. The global market for quantum computing is forecast to grow dramatically over the next 10 years. By 2030, McKinsey estimates that the worldwide value of the quantum computing market will exceed $1 trillion across the financial, chemical, pharmaceutical, automotive, telecom, media and technology industries. This expansion of quantum-computing power will drive the need for cryptographic solutions that can resist nefarious efforts to crack encryption.
President Joe Biden recently signed an executive order to support quantum technology aiming to head-off adversaries using the next generation of supercomputers. He also plans to sign a national security memorandum outlining strategies to address the risks posed by quantum computers to America's cybersecurity.
In Colorado, Honeywell Quantum Solutions and Cambridge Quantum merged to form Quantium in December 2021. Headquartered in Broomfield, the new company is pouring millions into developing quantum-security measures. Other quantum companies, including Cold Quanta and Vescent Photonics, have already set up shop in the state, with the University of Colorado Boulder and federal research facilities with the National Institutes of Standards and Technology (NIST) and National Renewable Energy Lab (NREL) also contributing to Colorado's nascent quantum industry.
"Colorado's economy is roaring back, creating jobs and creating new partnerships at home and abroad, so we are pleased to partner with the Government of Finland, a country that shares our values of innovation, collaboration, and creating a better future for generations to come," Gov. Jared Polis said recently after signing a memorandum of understanding with Finland to promote greater ties with Colorado.
Why? Because Finland is leading the way in post-quantum cryptography technology. Thanks to the Finnish government's financial investment and business incentives, some of the first quantum cybersecurity innovators have been Finnish businesses. The Post-Quantum Cryptography (PQC) project, led by Finland's Technical Research Centre, is leading the way with some of the world's first quantum-secure encryption technologies.
Other Finnish organizations, including SSH, Bittium and Insta, are among the first to explore solutions to protect data in transit by encrypting file transfers, Ethernet and IP traffic and securing remote access with post-quantum technology.  
But we need more cybersecurity solutions to protect against the growing numbers of quantum computers we'll see in the next 10 years. And to achieve that, we need more technology innovators to join the mission to secure our post-quantum world.
Cybersecurity innovation is essential for all organizations as the technology industry looks to the post-quantum cryptography (PQC) age. Collaboration and global partnerships are critical to delivering innovation that harnesses quantum technologies' potential and protects against the threats posed by quantum technologies.
Science transcends borders, and cooperation with partners accelerates how we bring technologies to market. The current geopolitical situation and the war in Ukraine emphasize the need for European sovereignty and partnerships between like-minded countries, researchers and companies to develop solutions to keep us safe.
Innovators like PQC aim to be ready for the new post-quantum era. But to ensure the post-quantum future is safe for everyone, more companies need to collaborate with the Finnish quantum crypto community and develop quantum-level cybersecurity tools to protect against potential hacks and attacks.
The brave new world of quantum computers is almost here. Now is the time for businesses to join the community, fund innovations and develop international market-ready tools. The technology industry, as we have in Colorado, needs to develop cybersecurity innovations that will help the world take full advantage of the quantum technologies' benefits to society and the economy at large.
We cannot afford to wait. The time to act is now.
Petra Soderling is a Denver-based senior business adviser to Business Finland.