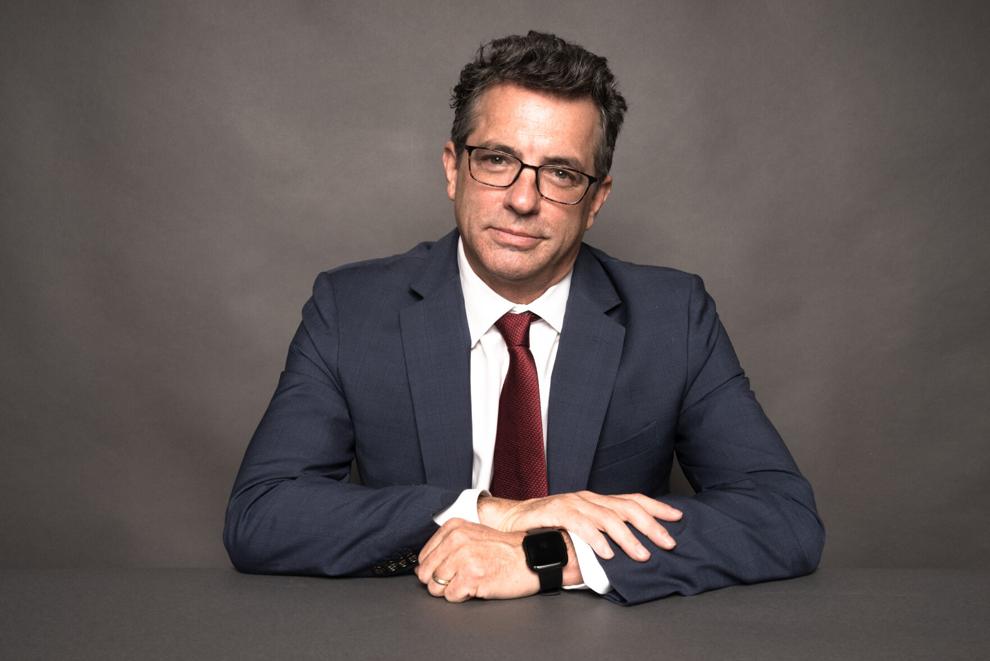 I love living in Colorado, and the state's recent population boom is clear evidence I'm not alone. We consistently top lists of the most educated states, most active states, most innovative states and best places to live.
But on one very important list, we have ranked dead last. A recent report released by Mental Health America, found Colorado ranked 51st in access to mental health care for adults, while having one of the highest suicide rates in the country. This data does not even include the countless Coloradans struggling with mental health issues that are homeless or imprisoned.
This report sheds a bright light on why the work of the Behavioral Health Transformational Task Force is so critical to all our communities.
The task force, made up of government agency directors and elected officials from across the state, is charged with recommending how to use a one-time $450 million investment from the American Rescue Plan Act (ARPA) to create transformational change in Colorado's behavioral health system and aid people hit hardest by the pandemic.
The task force is led by state Sen. Brittany Pettersen, D-Lakewood and state Rep. Serena Gonzales-Gutierrez, D-Denver, who both bring deep expertise and experience and tremendous commitment to transforming behavioral health.
Last week, the task force reviewed proposals for making some of these critically needed urgent investments in the behavioral health system. These proposals included recommendations for investments in the behavioral health workforce, treatment options for children, and care coordination. The task force is considering directing tens of millions of dollars to provide grant funding to community efforts statewide to help some of the most vulnerable Coloradans.
Mental Health Colorado is excited to hear about the focus on children, workforce and strengthening local responses to our behavioral health crisis.
However, we must ensure two populations of people do not continue to be forgotten: adults with serious mental illness and individuals who have become justice-involved as a result of their unmet health needs.
There are 357 Coloradans, presumed innocent, being held in jail cells pre-trial while awaiting access to care because they are incompetent to proceed in a judicial process. We have already spent $10 million dollars in taxpayer money in fines for being out of compliance with the federal consent decree in 2020 and another $6 million in 2021.
Recent news coverage has also put a bright spotlight on how inadequate our safety net system is for those people who are hardest to serve. Adults with serious mental illness and other co-occurring conditions are too often falling through the cracks and ending up homeless, incarcerated or dead. We must have a safety net system that will catch these people and restore them to health. That means permanent supportive housing, residential treatment beds, places for people to find recovery and peer-support and civil inpatient beds must be built and sustained if we are ever succeed.
Finally, in anticipation of next summer's launch of the new national 9-8-8 number for mental health crises, we need to invest in our mobile response and outreach to ensure that we are responding appropriately to people experiencing a mental health crisis. This means with care, not cuffs. The task force is considering a proposal to change the way we train our police, to ensure that all can recognize and understand health needs and are trained to de-escalate people in crisis and direct them toward care and services. We cannot allow our jails and prisons, and our parks and underpasses, to continue to serve in place of a health care system.
While this funding from ARPA will help us take significant steps in the right direction, it's important to remember that this is one-time funding. We also need to think about supporting Colorado's health in more global, holistic, and sustainable ways. We can't solve our health crisis with clinicians and clinics. We need to create conditions, practices, and systems that effectively support the health of our human communities — because this work is more critical now than ever.
Vincent Atchity is president and CEO of Mental Health Colorado.