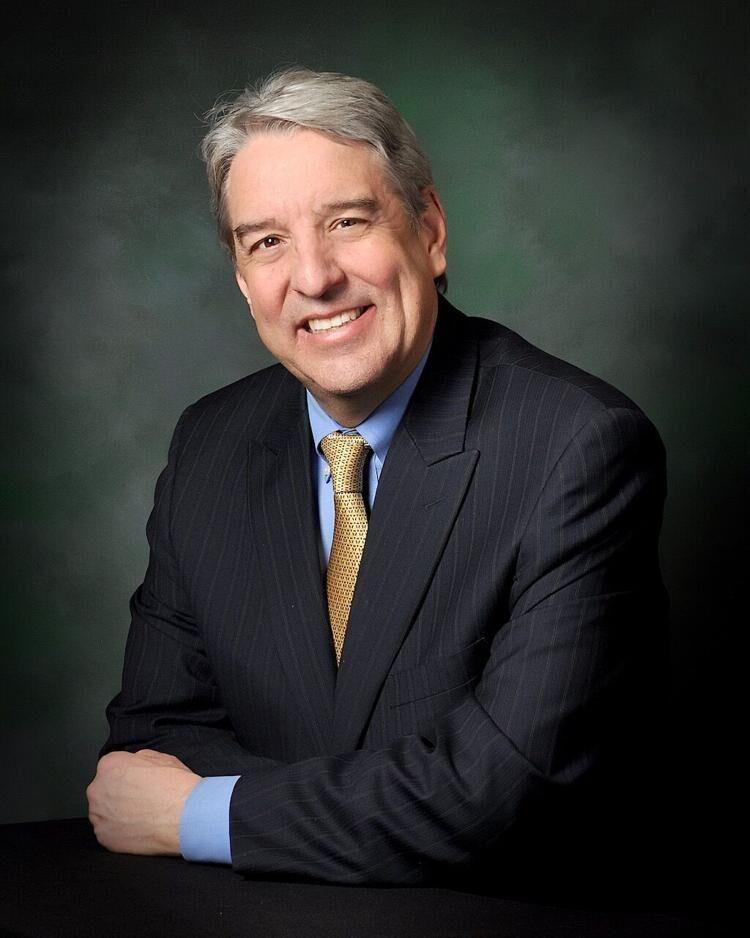 Imagine getting on a commercial airline flight and realizing that the pilot in the cockpit did not have a pilot's license or that the individual's license was suspended or revoked.  You probably would not feel comfortable flying on the plane and placing your life in his or her hands.  
Now imagine that you are on one of our state highways and realize that the driver of an 80,000-pound tractor-trailer next to you does not have the proper license or training and yet they are sharing the road with you and your family. You wouldn't like it nor feel at ease knowing that the driver may not be properly trained or qualified to operate that truck and you also may be concerned about the welfare of yourself and others on that highway. Unfortunately, recent action in the Colorado Legislature may make this situation more likely to occur in the future.
Like an airline pilot or railroad engineer must have special training and pass certain tests to ensure that they are qualified and can safely operate those vehicles, so is it with a driver of a tractor-trailer. In the case of trucking, a Commercial Driver's License (CDL) is required to operate larger trucks under federal law. This is the baseline for safety throughout the country and it ensures that an individual has met certain standards, received appropriate training both in the classroom and behind the wheel and that the individual has passed both a written test of their knowledge related to trucking and a driving skills test. Having a CDL further ensures that the driver does not have any serious medical condition or is receiving proper treatment so that he/she does not pose a serious safety risk as a result of that condition. Finally, having a CDL means that the driver must participate in a drug and alcohol pool for random testing to prevent impaired truck drivers from being on our highways. If an individual does not have a valid CDL, they do not show up on any records for testing.
The most important factor in motor carrier safety is the driver. Navigating a tractor-trailer that is over 70' in length and weighing 80,000 pounds requires a great degree of expertise and is not something that everyone can do. Doing this job safely involves having the proper training, mindset, and skills. In Colorado, the importance of having a CDL may be greater than in almost any state in the country. It is difficult and challenging enough for skilled CDL truck drivers to navigate our mountain passes, the steep downgrades on some of our highways, and tight turns and switchbacks on our mountainous roads. For someone without training, the level of risk may be exponential.
In the past week, Senate Bill 23-028, a measure concerning penalties involving the operation of commercial vehicle (i.e. larger trucks), was amended in a Colorado House committee whereby the penalty for failure to have a CDL was downgraded to a mere traffic infraction carrying a maximum fine of $100 with a $15 surcharge. This would make the penalty of driving a large truck the same as a person driving a Toyota Prius without a license even though the truck weighs 20 times greater. It would also mean that Colorado would have the lowest penalty in the country for this offense and almost incentivize drivers not to obtain a CDL.
There are several reasons why someone may not have a CDL. First, the individual may not have passed the driving skills and written test for a CDL which is intended to ensure that the individual is qualified. Second, the individual may have had their CDL revoked or suspended because of previous driving infractions such as receiving a DUI or several reckless driving violations. Finally, and most concerning is that some drivers may have an addiction problem and do not wish to be drug and alcohol tested as required of drivers with a CDL. We could have impaired drivers operating exceptionally large vehicles posing a threat to all of us.
This past summer brought home to many of us the importance of having a qualified truck driver with a CDL behind the wheel of a large truck. On June 13, 2022, a driver without a valid CDL crashed his truck traveling at 75 mph into a Ford Edge that was stopped in a queue of traffic on I-25 in Weld County. As a result, a family of 4 adults and a three-month-old baby in the car who were traveling back to their home in Wyoming, all died. This was the third time that the particular company for whom this driver was working, was found to have an individual driving one of their vehicles without a CDL. In our eyes this accident, which caused heartbreak for many, may have been avoided if a competent professional driver with a CDL had been at the wheel.
For the grieving family members whose loved ones perished and who may be wondering what the State of Colorado is doing to prevent another crash like this, someone may need to explain to them why the State Legislature is considering lowering the penalty for a noncompliant truckdriver to a slap on the hand and how that will stop a similar tragic event in the future from occurring.
SB 23-028 will be up for a vote in the full Colorado House this week. At that time legislators can choose to proceed with the current version of the bill with a minimal penalty and place the public at greater risk or restore the measure to the manner that it came out of the Senate with a higher penalty that is the standard across the country and recognizes the importance of professional and qualified truckdrivers. For all of us who travel on Colorado roads and highways, let's hope Colorado legislators choose wisely.
Greg Fulton is the president of the Colorado Motor Carriers Association, which represents more than 650 companies directly involved in or affiliated with trucking in Colorado today.