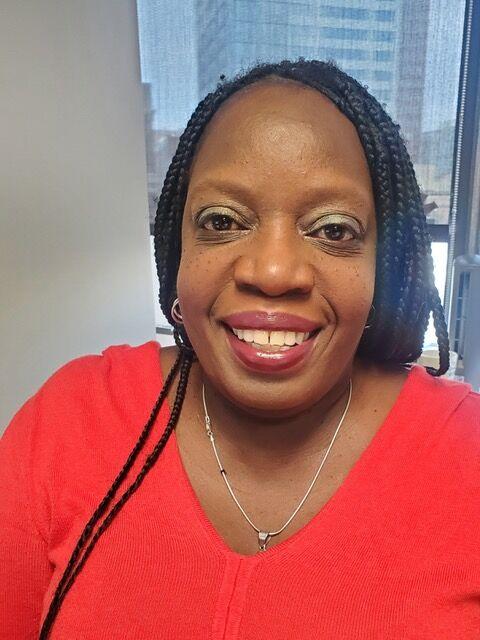 We all like to say that people's lives are priceless. Or that we value the presumption of innocence. But that's just lip service unless we pass SB21-062. In Colorado, and in practice, life and liberty comes with a price tag. In Michael Marshall's case it came down to $100. 
Mr. Marshall's story, from 2015, should be the only cautionary tale you need to support SB21-062, but there are so many more. Had SB21-62 been law at the time, he'd likely still be alive today. Mr. Marshall, a 50-year-old Black man, all of 5'4" and weighing 112 pounds wasn't a threat to anyone. Yet, when he called police for help while experiencing a mental health episode, instead of getting services or at the very least a summons, he was arrested over a simple trespass and hauled off to the Denver jail. The next day, having already spent hours in jail a judge set his bond at $100. For someone experiencing poverty on top of mental illness like Mr. Marshall, the judge might as well have set it at a million. That's how out of touch the cash bail system is for many people in our community. For Mr. Marshall, being arrested on a low-level charge associated with mental illness, and then held on money bond meant the end of his life. 
Predictably, his mental health deteriorated in jail. While having an episode, rather than de-escalate the situation several deputies held him down, crushed his frail body and covered his mouth until he aspirated on his own vomit. A few days later he was taken off life support and died. All because he was arrested to begin with, because he didn't have $100 to make bail, because he was living with mental illness — because he was Black.
If you're white, the odds of something like this happening to you are cut substantially. That's because Black people are overrepresented in the Denver jail population by 250%. That's right, at least 26% of the people held in the Denver jail are Black even though Black people are only 10% of Denver's population. A slightly worse ratio is evident in our jails statewide. While 5% of the state is Black, 15% of the people we incarcerate are Black, almost all held on money bond they can't pay. These figures have zero to do with criminality and everything to do with white supremacy.
That's why the Sam Cary Bar Association, the bar association of Colorado's Black attorneys, supports Senate Bill 62. The bill is a modest attempt to push police officers to issue summonses in lieu of arrests for low-level offenses and in situations where people don't pose a safety threat. Senate Bill 62 builds on the common-sense notion that people who have not yet been convicted shouldn't be incarcerated without cause, and should only be incarcerated if they are a present threat to public safety. It takes aim at what amounts to a debtor's prison: people who can afford to post bail do, while people who can't, remain behind bars — if they're lucky. For people who aren't killed like Michael Marshall, many people languishing in our jails die by suicide. 
The bill achieves its purpose by increasing the use of summonses and decreasing the use of monetary bonds for cases where public safety is not in question. It does not limit arrests for violent felonies or domestic violence and the police retain discretion to arrest for low-level felonies and victim rights crimes whenever there is a safety risk or risk of reoffending. If it did not contain those provisions, it wouldn't have the support of several district attorneys, the Colorado Department of Public Safety and the Colorado attorney general. The bill is also supported by the Colorado Crime Survivors Network, and not a single victims group opposes it. 
Senate Bill 62 is not just a harm reduction bill for the folks who avoid pretrial jailing, it will also enhance public safety. Overincarceration has been shown to increase recidivism by exposing low level offenders to harsh jail conditions. As District Attorney Rollins, out of Suffolk County, New York explained well: "When we are compassionate and allow them to go on with their lives ... they often don't come back into contact with the criminal legal system and we are safer as a result of that." 
Had Michael Marshall been allowed to go on and live his life he could be spending time with his niece Natalia and we'd all still be safe. Senate Bill 62 is a step in the right direction for those of us who are concerned about racial injustice and the rule of law. The police's unbridled discretion to arrest has been part of Colorado law for as long as we can remember. Its abuse has been a cause of racial disparity in jail populations for just as long. This bill moderately trims that discretion by mandating summonses for minor crimes without diminishing the ability to prosecute. More importantly, this bill will save lives and help make what happened to Michael Marshall the exception, not the rule.
Joyce Akhahenda serves on the Executive Board of the Sam Cary Bar Association in Denver.