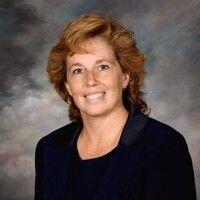 Once again, out-of-state special interests have managed to fund a ballot initiative to manage wildlife in a fashion that is neither scientific nor in the best interest of wildlife or the citizens of Colorado. The ballot measure regarding spring bear hunting has been disastrous for the bears, as well as those wildlife experts that manage the bears, Colorado Parks and Wildlife (CPW). Now, we are going to do it all over again with wolves.
It causes grave concerns when we hear wildlife commission members advocating for a plan to introduce new wolves in Colorado circumventing the public process. Those conversations have led us to a point where we are submitting a CORA request to determine if, indeed, CPW and the Governor's office are working to accelerate the development of a plan and limit public input.
Proposition 114, requiring the reintroduction of gray wolves on designated lands in Colorado WEST of the continental divide, passed by a narrow 2% margin in November. It is not hard for urban voters to support such a measure when it doesn't impact them. The measure states the General Assembly, "Shall make such appropriations as are necessary to fund the programs authorized and obligations, including fair compensation for livestock losses … but cannot be paid from moneys in the wildlife cash fund…" As a state, we already struggle to pay for education, transportation, health care and a plethora of other statewide needs; and now, Proposition 114 adds wolves as a statewide need?
U.S. Fish and Wildlife has indicated that introduction of wolves in Colorado is not needed for the survival of the species. Wolves have been naturally migrating into Colorado, but now we will spend costly dollars transplanting them here. Hunting licenses, particularly in the northwest portion of the state, substantially support the entire wildlife program for the State. Each wolf will take approximately 22 ungulates each year, just to survive, which could lead to radical reductions in hunting licenses, ergo radical reductions in available funds for wildlife programs that support hundreds of species across the state. Proposition 114 did not even make provision for introduction where the state might most benefit from such an effort — Rocky Mountain National Park.
Elected officials, are charged with the health, safet and welfare of constituents as well as visitors to their communities. That means human/wolf interactions will occur; as with the bears, humans are less likely to prevail in such a confrontation. Wolves have a lot of room to roam in states like Wyoming, where the human population equates to one person about every five miles; that is not the case in Colorado. Add visitors to the landscape and there are few places in Colorado that introduced wolves will have the solitude they enjoy in other states.
The ballot measure calls for statewide hearings to gather information needed to develop a plan for reintroduction by Dec. 31, 2023. Information to be gathered includes scientific, economic, and social considerations. Elected officials across northwest Colorado call on the governor, his administration, and CPW to engage in a robust, transparent, and effective conversation through these hearings in designated areas, to develop a plan that will accomplish the directive of Proposition 114. This planning should not be rushed. Colorado Parks and Wildlife, Colorado's wildlife specialists, should thoughtfully, and inclusively, lead this planning effort as they led the development of the current wolf migration plan; this is not a job for special interests.
We ask our citizens to join us in demanding an open and robust opportunity to address the concerns this initiative invokes. Residents in our region voted against this measure because they are the people in Colorado most directly impacted by wolf introductions. Therefore, we should be able to directly participate in the development in this plan — a plan that will have far reaching and long-lasting implications.
Bonnie Petersen is executive director of the Associated Governments of Northwest Colorado.