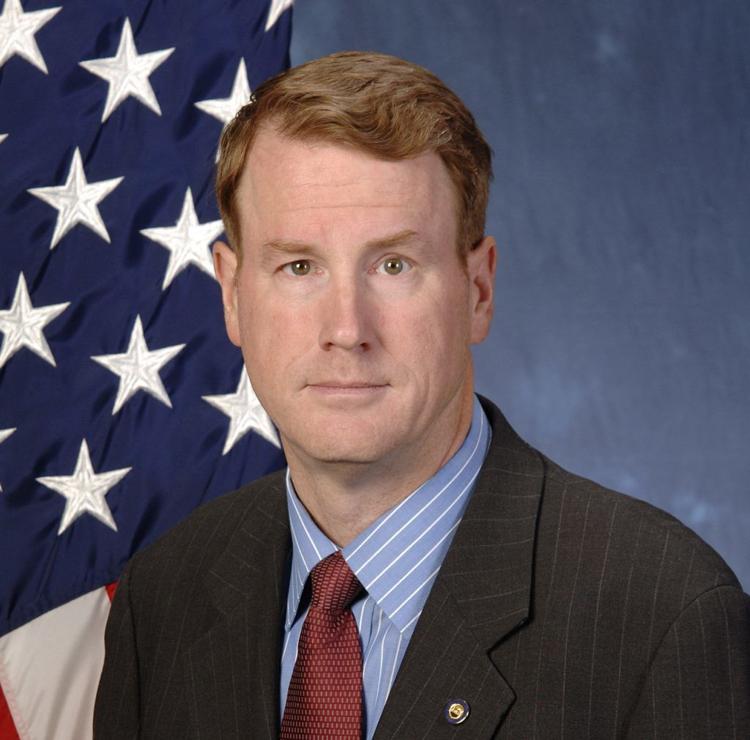 My kindly and forgiving editor (Ed: hmm… wonder where this is going) has made it clear, for some reason, that he prefers my essays that appear in Colorado Politics to have something to do with Colorado politics. And for the most part, I try to comply, as there is a great deal of interesting things to write about involving Colorado politics. But occasionally, I find myself pulled out of that narrower focus, and find myself reflecting on more national issues.
So here goes…
Dear Senator Gardner, (Hey! It's got a Colorado focus after all!)
We are living in interesting times, politically. As you well know, you are considered the most vulnerable of all the Republican senators running for re-election in the 2020 cycle. While I disagree with you on, well, just about everything, I try not to question your basic goodness or character. But unfortunately, I must now ask you and your GOP colleagues some important questions about personal honor and the judgment of history.
Our president, whom U.S. Sen. Lindsey Graham once called unfit for office and a kook, has long engaged in activities that are, at the very least, questionable. The Washington Post has documented over 12,000 lies or misleading claims since taking office. I ask you, is this honorable behavior? 
The president announced this week his intention to pull U.S. troops from northern Syria, where they have been fighting along side the Kurds, a vital partner in our anti-Isis war. Who wants this action? Russia and Iran primarily benefit, as does Turkey, yet another nation with a strong authoritarian leader that our leader seems to find irresistible. But don't worry, the president promised that his, and this is an actual quote, "great and unmatched wisdom" will be used to keep Turkey from doing what they have long promised to do — deal with the Kurds in a "final solution" kind of way. Seriously, Senator, can you imagine what you and your GOP friends — to say nothing of Fox News — would say if President Obama had made a similar statement? 
Which, Sen. Gardner, leads us to Ukraine, and the president's public pronouncement of his impeachable offenses. He claimed, untruthfully, that the telephone call "transcript" was an exact, word-for-word reproduction of the phone call, even though that same document declares up front that the document is not a word-for-word recounting. First, Trump held up military aid — aid that would be used against Russia and the man that Trump declared he trusted more than his own intelligence agencies, Vladimir Putin. Trump then brought up Joe Biden no less than eight times in the phone record, asking Ukraine to launch an investigation. Later, with his helicopter buzzing in the background, Trump called on China to also investigate the Bidens. Now, some of the president's supporters claim he was "joking" about China — though a careful viewing of the comment shows no such intent — while others (cough…Rubio…cough) claim it was all a clever bit of "fake news" from the president to irritate and confuse the media, which he has declared to be an enemy of the public. Oh, and recall how the president wants to "face his accusers" and meet with the whistle blower face to face? I know of about 25 women who would very much like the same opportunity, to face the president about his sexual behavior toward them. Somehow, I don't think that will ever happen though.
Sen. Gardner, I could go on and on, as you well know. But I see no purpose in doing so, given that you and your Republican buddies have decided that you can tolerate essentially any bad behavior, because you want to keep putting radical conservatives on the courts and you want to keep the taxes low on the rich. 
But, sir, I suggest you take the time to think back to 1974. A different president was being impeached, on very similar charges of obstruction and such. That long-ago president was much, much smarter and more politically savvy than is our current leader of the free world. I recall watching the hearings, day after day, and watched Republican after Republican attempt to attack John Dean and others. It was a daily effort to keep a dishonest man in office. History does not make much of those failed efforts at defense, but it does recall the dishonor that such blind faith created. 
It has happened before, Senator, and you must soon decide which side of history you choose to occupy — the Trump side, because you might get primaried, or the honest and honorable side. 
History will be watching. It's your call.
Hal Bidlack is a retired professor of political science and a retired Air Force lieutenant colonel who taught more than 17 years at the U.S. Air Force Academy in Colorado Springs.