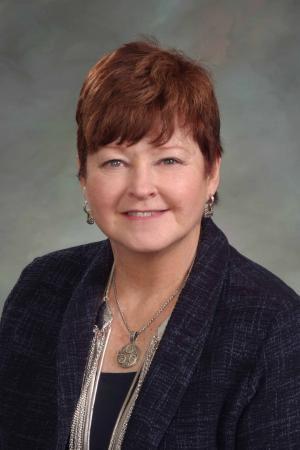 Last week, the vaccination bill, House Bill 1312, was heard in the House Health and Insurance Committee. The hearing started around 2 p.m. and ended after 4 a.m. For 14 hours, members listened to approximately 500 citizens express their concerns about the bill.
Why would so many concerned citizens make the trip to the Capitol to testify on a bill when, sadly, the outcome has been pre-determined? They want their voices and their opinions to be heard by the committee members, by the others in the room and the people who may be listening at home or who tune in to a recording later. Maybe they want to inform and educate all of those people. And, if that was their intention, those who opposed the bill were certainly successful.
I will admit I am a pro-vaccine person. But I am an even stronger pro-parental rights person. I believe it's up to the parents, and only the parents, to make these decisions. And while this bill still allows parents to opt-out of vaccinations, I believe it is a first step, a slippery slope to taking away that right. And there is no doubt it creates a burdensome, intrusive process that parents will have to follow to exercise a right — opting their kids out of vaccinations.
This bill requires the state Department of Public Health and Environment to develop a standardized form and submission process that a parent must use to claim a medical, religious or personal belief exemption to an immunization. (We have no idea what this form will look like and we won't until after the bill goes into effect)
It also requires the state Board of Public Health to establish a comprehensive immunization tracking system with immunization information gathered by state and local health officials from a licensed physician, physician assistant or advanced practice nurse. (Many parents are dead set against having their kids in a tracking system for many reasons)
It requires the state board of health to promulgate rules adopting the medical exemption recommendations from the U.S. Department of Health and Human Services Advisory Committee on Immunization Practices (ACIP). (Who knows how these rules will change? Will ACIP start eliminating some vaccines from exemption?)
It also requires the state board of health to promulgate rules adopting the immunization recommendations from the ACIP and allows them to promulgate rules adopting additional immunizations not recommended by ACIP. (Same concern as above.)
The bill requires a licensed physician, physician assistant, or advanced practice nurse or the department or local, county, district or municipal public health agency to inform a parent or legal guardian who is claiming a medical exemption that he or she may choose to exclude the student's immunization information from the immunization tracking system before the student's immunization data is sent to the immunization tracking system. (This should make some parents feel better but it's still government intrusion.)
Parental rights are a Republican foundational belief. As a Republican, I believe parents are the best people to make decisions for their kids. Not the government.
Especially on an issue like this that concerns medical decisions. I have had hundreds of emails and calls asking me to vote against this bill. Of course, I'm voting against this bill. But many of my emails and calls have been from Democrats who are equally concerned. This is a very non-partisan issue.
What I don't understand is why those people who voted for the Democrats in the House expected anything different. Now they are saying they will change their affiliation for the next election. Will they even remember this in November 2020? Elections have consequences and we are getting exactly what the majority of the people in this state voted for. The question is, will people wake up and vote differently the next time around?
Lois Landgraf, a Fountain Republican, represents District 21 in the Colorado House.