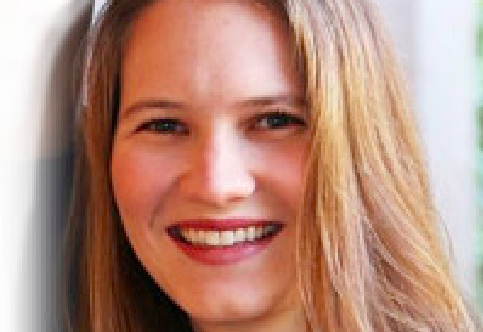 Small businesses are losing in the game of benefits — that means our employees, the economy and taxpayers lose, as well. The good news is the state legislature can enact policies to help address this problem in paid family and medical leave, health insurance, retirement savings and childcare.
As dominant large corporations have competed for top talent, they have enhanced basic benefits that are now tied to jobs. This has been a much-needed boon to their employees but it has put small businesses at a distinct disadvantage. 
Small businesses don't have the economies of scale to implement new programs affordably or to negotiate with insurance companies. This means we often miss out on hiring top-caliber employees because our benefits packages can't measure up. Without robust benefits, small businesses have to deal with higher turnover, lower morale and unfilled positions, not to mention the time wasted trying to navigate and secure insurance and other benefits through the private market without a human resources department. Workers lose out too — in a healthy economy, workers should be free to change jobs for better opportunities without worrying about losing their family's health insurance coverage or retirement plan.
That's why Good Business Colorado, a group of 200-plus companies including my own business, is advocating for several bills that would level the playing field for small businesses trying to compete with large corporations for employee benefits. Our 2020 agenda includes:
Family Leave. The rest of the world and eight other states have put into place programs that provide workers with access to paid family and medical leave, but almost half of Colorado businesses — employing over a million workers — aren't required to provide even the minimal unpaid, job-protected leave through the federal Family and Medical Leave Act.
Small businesses want to offer a paid leave benefit because we know it's critical for our employees to stay healthy, productive and motivated at work. It also improves our bottom line — it is necessary to attract and retain the best employees, develop positive employee morale and improve our productivity. Unfortunately the current options are unaffordable and inaccessible for small businesses.
Last year after contacting multiple brokers and having to learn the ins and outs of a new insurance product, I finally was able to secure a short-term disability policy for my employees. It covers a bare minimum of medical leave at a high cost, but it's the only option I could find. GBC will be advocating for a paid family and medical leave program that addresses the needs of small businesses — it must be affordable, easy to implement and manage, and provide equitable benefits.
Health Insurance. Many small business employees don't receive health insurance through their jobs because small businesses with fewer than 50 employees are not required to offer it. It's expensive and difficult to find a single plan that will work for a handful of employees — but these employees still deserve access to affordable plans. Short-term, Good Business Colorado is looking forward to an affordable public option for employees on the individual market, and we hope that small business participation will be added soon.
Retirement Savings. When almost seven out of 10 small business employees in Colorado don't have adequate retirement savings, it's clear that we are going to have a crisis on our hands as our workforce ages. A bill to implement a low-fee, low-administrative burden retirement plan available to all employees who don't currently have a retirement benefit through work is an excellent solution to this dilemma. A very easy lift for business owners, who just need to add this to existing withholding, the program will allow businesses to compete for talent and save for their own retirement.
Early Childhood Education. Businesses throughout Colorado are struggling to fill positions — we need more workers in the labor force. Increasing the supply of quality child care will help families cover the cost so that parents who want to return to work can do so, filling our job openings and growing our state's economy. Good Business Colorado will support initiatives to address the lack of access and the high costs of early childhood education. 
Good Business Colorado's businesses overwhelmingly support these policies because we know it's best for our bottom lines and our employees — helping to sustain the small-business backbone of Colorado's healthy economy.
Katharine Knarreborg is the president of scientific equipment manufacturer Merlin Instrument Company and the policy chair of Good Business Colorado.