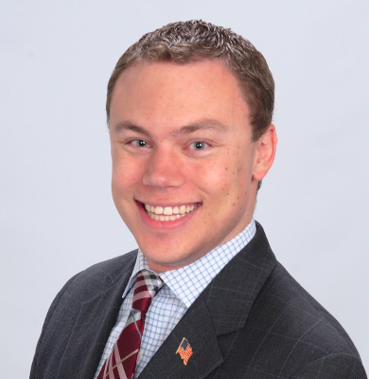 Colorado's legislative session began last week.  The longest 120 days of the year are upon us — and it took no time for three members to introduce misguided legislation to help student loan debtors "get on your feet" with a "Student Loan Repayment Assistance Program."
SB20-004 was introduced by Democratic Sen. Fenberg — Senate majority leader and author of last year's destructive SB19-181 oil-and-gas law — and Reps. Herod and McCluskie. SB 4 would "provide no more than 24 monthly payments on a qualified loan on behalf of a qualified recipient." "Qualified recipients" must participate in income-based repayment of student loans and have graduated with an associate's or bachelor's degree during or after 2021. 
On one hand, they deserve kudos for acknowledging student debt "has reached a crisis point."  Last month, I detailed negative effects from the $1.6 trillion student loan debt burden America bears today.  "Crisis" is the right word.  Those of us still paying down five figures of undergraduate debt years out of college get that.
On the other hand, SB 4 represents a fundamental misunderstanding of the problem and a faulty "solution." For starters, the crisis largely stems from federal government failure, so this state plan is more like a child-sized Band-Aid. 
As U.S. Education Secretary Betsy DeVos stated, "It took 42 years — 1965 until 2007 — for the student loan balance to grow to $500 billion."  Three years later, in 2010, President Obama signed the Health Care and Education Reconciliation Act, effectively nationalizing student loans.  At that time, the total was $800 billion.  A decade later, it's doubled — making today's $1.6 trillion federal student loan portfolio "one-third of the federal government's balance sheet!"
In a 2015 report by the Federal Reserve Bank of New York, Fed economists found, "Higher tuition costs raise loan demand, but loan supply … [relaxes] students' funding constraints."  They concluded there exists a "pass-through effect on tuition," meaning, for every dollar a college or university gets in subsidized federal loans, tuition increases 65 cents. Unsubsidized loans and Pell grants boost tuition 30 cents and 55 cents, respectively. 
Moreover, as I've written elsewhere: "[F]rom 1976 to 2005, Congress made student debt virtually impossible to include in bankruptcy, making it the only kind of consumer debt that can almost never be discharged. Historically, loans were high-interest and more difficult to get because they could be discharged, and most loans were private. Thus, lenders took on greater risk when they offered loans and were more cautious. Absent risk to the lender, loan-giving increases."
Government programs aren't immune to economic reality.  Student debt isn't skyrocketing because college is too expensive. Higher education is too expensive because the feds warped the incentive structure.
SB 4 would exacerbate a federally-driven problem at the state level.  Telling students Uncle Colorado will subsidize two years of student debt provides additional incentive to take out loans — especially if one might not otherwise do so — because the state will pay some back using taxpayer dollars once a graduate qualifies.  Thus, it pushes some responsibility for repayment where it doesn't belong: on taxpayers.
U.S. Sen. Cory Gardner's Student Loan Repayment Acceleration Act provides far better incentives, offering tax-free repayment help — not entitlements — for workers as employer compensation or an above-the-line deduction for the self-employed.
SB 4 would benefit the Class of 2021 and beyond.  It initially ignores the pre-existing $27 billion in student loan debt, which the bill claims is held by 761,000 Coloradans.  Even so, it's unaffordable for Colorado taxpayers.
There is almost no way this will be limited to future borrowers.  It will grow like a cancer, as all government entitlements do, metastasizing backward to cover increasing student debt sums.  Economist Paul Prentice of the Independence and Centennial institutes crunched the possibilities. At $35,480 per borrower and paid for by taxing the state economy, the program would cost taxpayers $7.3 billion with 146,000 jobs at $50,000 per job.  As more debt is encouraged, those estimates would grow higher.
At the high end, "if research holds that $1.00 in new student debt creates $0.60 of higher tuition and other college costs," Prentice says, "it's possible that 60% of the forgiven student debt gets capitalized into college costs of an additional $4.4 billion."
Fenberg, Herod and McCluskie have good intentions.  But they ought to return to the drawing board and try something else.
Jimmy Sengenberger is host of "The Jimmy Sengenberger Show" on News/Talk 710 KNUS.  He is also president and CEO of the Denver—based Millennial Policy Center. His opinions are his own.