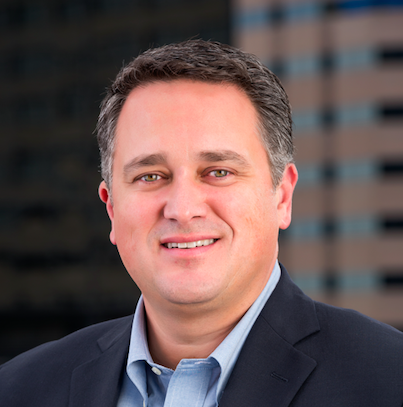 When well-intentioned politicians in Colorado and Washington, D.C. look to the future, they point to a 100-percent renewable energy target. 
Just this week, when the Biden administration announced its indefinite ban on oil and gas leasing on public lands, the conversation didn't center on how to produce cleaner domestic energy, it was about transitioning to all renewables. To the oil and natural gas workers who have been powering our communities for decades, White House climate czar John Kerry said go build solar panels. ("…they have alternatives, they can be the people to go to work to make the solar panels," he said.) In Colorado, the story is often the same.
But is 100 percent renewables the right course of action? Is it the best option for a cleaner energy future? Is it even possible?  
Many have been conditioned to believe the simple answer is "yes." But let's consider our reality for a moment. 
Colorado-produced oil and natural gas not only provides energy for our homes and fuel for transportation, but it's a critical — and irreplaceable — component of our medicines and medical supplies, fertilizers for our crops, plastics for computers, smartphones, and dozens of household goods, as well as the polyester and nylon that exists in clothing and countless outdoor products. Oil and natural gas are even necessary for making electric car batteries, solar cells, wind blades, and the steel that holds it all together. 
In many cases there is no realistic transition away from oil and natural gas because there is no replacement product. If we obstruct local production, it means importing oil and natural gas from countries with poor labor and environmental standards, punting our environmental impacts to far corners of the planet and jeopardizing our global climate goals.  
Look at California, which has intentionally blocked new oil and natural gas development for years. Governor Gavin Newsome recently noted that oil production in his state had declined 60 percent since 1985, but the state has only seen a 4.4 percent decrease in demand. He said, "we're making up for a lack of domestic production from Saudi Arabia, Ecuador, and Colombia, and that's hardly an environmental solution when you look globally." 
When you consider California fuel and household energy costs are some of the highest in the nation, it's wise for us to consider other options. 
After all, out-of-sight and out-of-mind is not an effective energy strategy. It would be far better to work together to improve operational practices, improve upon advancing technologies, and responsibly develop our local resources than to push for a 100 percent renewable transition that is unlikely to ever take place. 
In Colorado, that work is already happening. 
After years of business innovations and regulatory advancement, we are producing some of the cleanest oil and natural gas molecules on the planet here in the Rockies. With nearly three million leak detection and repair inspections since 2014, a venting and flaring rate that is near zero, an incredibly low emission intensity rate, a high energy density rate, as well as dozens of new technologies being implemented in the field, Colorado is well ahead of the curve. 
The men and women of this industry, serving as engineers, geologists, environmental program managers, and scientists, deserve the chance to continue that important work and to serve at the forefront in the fight against climate change. Industry emissions have dropped by more than 50 percent in the past decade and are continuing to fall. 
Let's harness that progress, maintain those high-quality jobs, and push forward. 
Broadly speaking, the energy sector represents 92,600 direct jobs in Colorado, with 7.2 percent of those jobs in wind and solar power, and another 1.3 percent in what is described as "other renewable resources" for a total of 8.5 percent. Meanwhile, 28.9 percent of those energy jobs are in oil and natural gas, according to the Metro Denver Economic Development Corporation's annual industry-sector analysis. (The analysis looks at direct employment specifically, and it does not consider the indirect or induced jobs that occur.) Taken together, the Energy & Natural Resource sector is a powerhouse of Colorado's economy, contributing over $26 billion in Gross Domestic Product (GDP), or 7.4 percent of the state total. 
Renewable energy certainly has an important role to play in our energy future, but it would be shortsighted for government, whether at the federal level or state level, to unnecessarily pick winners and losers at the expense of consumer reliability and affordability.
If lower greenhouse gas emissions, lower ozone-forming emissions, and sound environmental stewardship are the objectives, while also providing great jobs for the men and women of this state, then let's pursue those goals together. Experts from every energy sector deserve to be at that table, and a part of the conversation that will shape our energy future.  
Before we carelessly leap into the impossible, let's take stock of what is possible, and consider how Colorado can lead the way. 
Dan Haley is president and chief executive officer of the Colorado Oil and Gas Association.