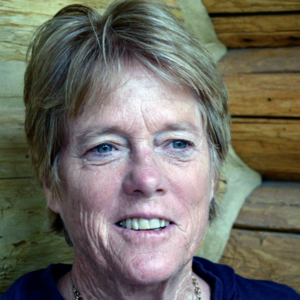 Bills shot out of a fire hose in the first two weeks of the General Assembly. Already, 270 bills are introduced. If this bill number compares to last year, almost half the bills are already in the pipeline.
Legislators were apparently working hard with lobbyists and their associations over the summer and fall. That's why HB19-1248, the Lobbyist Transparency Act from 2019, will be so important after this session is over. That bill requires lobbyists to report on any legislation they're discussing with lawmakers, even when a bill is not formally introduced. Lobbyists will have to identify the clients and subjects of those bills, but not the legislators with whom they're talking.
Right now, lobbyists are doing much more reporting than in previous years, as the Lobbyist Transparency Act requires them to report on bills within 72 hours of undertaking work on legislation for clients. They also have to report within 72 hours whenever clients have changed a position on a bill.
In past years, the first lobby reporting didn't occur until the middle of February. Now there's already 73 entries for HB20-1001, Nicotine Product Regulation. The bill raises the age to buy nicotine from 18 to 21, requires licensing of anyone selling nicotine products by July 2021, prohibits new locations from selling nicotine products within 500 feet of schools, and adjusts fines for violations of these regulations. Four lobbyists for the American Heart Association are all over the bill in a support position. Joining in are Mental Health Colorado, Healthier Colorado, some cities and counties, other health organizations, and school districts. At this point, no one opposes the bill, but a number of tobacco associations and retailers want to amend the bill.
The first bill on the Senate side, SB20-001, asks the state to put $1 million up for Behavioral Health Training for K-12 Educators. While schools and districts are not required to send personnel for training, the Colorado Department of Education can contract with local education providers to deliver programs. As of current reporting, there are 27 lobbying entries on the bill. The Colorado School for the Deaf and Blind represented by Colorado Legislative Strategies wants the bill amended. The Colorado Behavioral Healthcare Council, Cross-Disability Coalition, and Mental Health Colorado support the bill. The remaining organizations are monitoring the legislation.
As the first two bills show, lawmakers dug into health care issues in the off season. HB20-1008, Health Care Cost Sharing Consumer Protections, has support from organizations that, on other legislation, may be in opposite positions. The bill allows members of a health care sharing ministry or medical cost-sharing community to gather funds to cover health care costs of members. The Colorado Hospital Association, Colorado Consumer Health Initiative, and Colorado Cross-Disability Coalition support the bill, a good sign for this legislation.
The Insurance Coverage Mental Health Wellness Exam bill, HB20-1086, institutes mandatory health insurance coverage for a 60-minute mental health exam by a qualified mental health professional. The legislation requires comparable coverage to physical health exams with no deductibles, copayments, or coinsurance. Mental Health Colorado and the Colorado Cross-Disability Coalition support the bill. Insurance plans are looking to amend the bill.
This data shows the importance of transparency for the public to have sufficient information to follow bills important to their interests. In past years, if early bills were rushed through initial committee hearings and chamber votes before the first lobby reporting period, citizens had no idea who was behind legislation, affecting citizens' capacity to participate in the lawmaking process.
Rep. Paul Weissman from Aurora pushed HB19-1248 through the chambers last year, and the secretary of state made some data-entry improvements to assist with reporting. At some point, the SOS needs to change the presentation of lobbyist financial reporting and organize searching capacity to easily identify all bills tracked by lobbyists' clients. But no question, this 2019 change to lobby reporting is substantive for citizens.
Paula Noonan owns Colorado Capitol Watch, the state's premier legislature tracking platform.