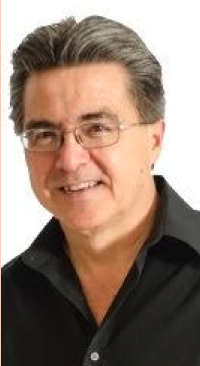 The out-of-control price of prescription drugs has created a crisis of affordability for too many Colorado patients, seniors and families. A study from the Colorado Health Institute found as many as a half a million Coloradans didn't fill a prescription due to the price in just a one-year period. To me this is personal and hits very close to home. 
Those most harmed by the status quo are the folks like my elderly parents and low-income citizens across our state.  
The price-gouging and anti-competitive behavior of large pharmaceutical companies has made many medications virtually unobtainable for too many who need them — and left many more facing financial hardship as they grapple with the rising price of the drugs they need to survive and enjoy a strong quality of life.
Soaring drug prices have hit seniors in our communities especially hard. Many seniors across Colorado live on a fixed income. With limited resources, they often carefully budget each month in order cover bills, daily needs and medications. In many cases, they are lucky if there is enough left over to enjoy activities with family and friends.  
Seniors are among our most vulnerable citizens and the rising prices of prescription drugs, driven by the anti-competitive tactics and price-gouging of large pharmaceutical companies, directly threatens their financial stability.
Too many patients in our state have turned to extreme measures like rationing or skipping dosages or traveling hundreds of miles from home to find cheaper drugs outside of the country.  
Big Pharma's response has been to carry on with business as usual, stamping out competition and hiking prices to boost profits. Instead of taking responsibility for the situation and working with Congress to find solutions, they look for scapegoats in an effort to maintain the status quo.
The proof is in the numbers. In just the first half of the year, drug companies raised list prices on nearly 3,500 drugs, amounting to an average increase of 10.5 percent.  Last year, there were 96 price increases for every price reduction. Prescription drug prices have climbed at 10 times the rate of inflation over the last five years. 
The crisis demands action in Washington. Fortunately, President Trump has been leading on this issue, highlighting the need to hold Big Pharma accountable and backing concrete, bipartisan solutions.
The president's focus on prescription drug prices has helped generate more attention on the issue in Congress this year than ever before — with more than a dozen hearings held on the topic. And even in a highly polarized Washington, the desire to lower drug prices seems to be one of the few issues that Democrats and Republicans can actually agree on. Colorado's own U.S. Sen. Cory Gardner has demonstrated a commitment to lowering drug prices for Colorado patients and is reaching across the aisle by supporting some solutions on the table.
But one measure that is critically important for Gardner to back is the Prescription Drug Pricing Reduction Act of 2019. The drug pricing package, introduced by U.S. Sens. Chuck Grassley (R-IA) and Ron Wyden (D-OR), and supported by President Trump, includes several bipartisan, market-based solutions that will help rein in out-of-control drug prices. Among them, it would keep growth of prescription drug prices in line with inflation, give more power to consumers by boosting list price transparency and increase competition through greater utilization of biosimilars. 
The bipartisan package passed out of the Senate Finance Committee this summer. Among those who supported the legislation in committee was Colorado's senior U.S. Sen. Michael who commended the Senate for "finally acting to rein in drug prices, hold drug manufacturers accountable, and give seniors peace of mind." And he's right. This bill would also deliver immediate relief for seniors who rely on Medicare Part D for their prescription drug coverage by capping out-of-pocket costs for beneficiaries. The plan's reform of Part D further disincentivizes price-gouging by shifting significant liability for catastrophic level costs to drug makers. The latter is important. By requiring drug companies to have more skin in the game, they have less incentive to unreasonably hike prices. 
In addition, the nonpartisan Congressional Budget Office (CBO) estimates that the solutions in this bill would save American taxpayers $100 billion in Medicare and Medicaid and that Medicare Part D beneficiaries would save over $30 billion on out-of-pocket costs.
I respectfully encourage Gardner to deliver on his commitment to Colorado seniors, veterans, taxpayers and patients by joining President Trump in supporting this critical piece of legislation and by working with his colleagues and Senate leaders to ensure this measure is brought up for a vote and passes.
Congress cannot allow politics to dash this chance to work with the White House to lower prescription drug prices and hold Big Pharma accountable.
Floyd Trujillo is a USMC veteran and the former co-chair of Hispanics for Trump.