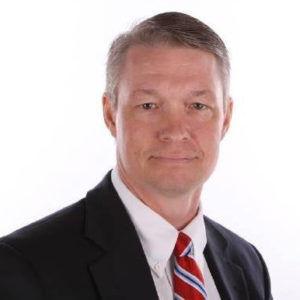 It has been difficult to miss the animadversions leveled at Republican governors around the country by most of the national media for their proposals to re-open their states. Georgia Gov. Brian Kemp has probably taken the brunt of it, his plan being called ridiculous and irresponsible by the likes of Lord High Commissioner Sanjay Gupta on CNN. Others have labelled it "stupid" and "crazy." South Dakota Gov. Kristi Noem was on the receiving end of a rant from Sen. Elizabeth Warren on MSNBC for her laissez-faire approach to containing the crisis in her state. Ron Desantis of Florida has absorbed no end of criticism from the beginning, despite Florida appearing to have weathered this storm remarkably better than his detractors had predicted.
Each of these governors have received high marks from a trio of renowned economists for their efforts to preserve, re-engage, or at least minimize the damage to their state's economies. Joining this esteemed group is Colorado's Gov. Jared Polis, the lone Democrat on the list, for his proposals to re-open the state ahead of much of the nation, and well before any governed by a fellow Democrat.
And yet, you would have to dig pretty hard in the copy of most national media to find a disparaging word against him to match the vituperation directed at his Republican colleagues pursuing similar routes.
The report released by The Committee to Unleash Prosperity, led by economic luminaries Steve Moore, Art Laffer, and Steve Forbes, grades Colorado as an "A" for being among the first states to enact a plan to reopen, and for leaving at least some of the timeline to local governments.
Colorado's response has been far from perfect, but then no one in the country had the perfect response. Colorado at least managed to avoid some of the more egregious state insults — like Michigan's banning motor boats and seed sales, and the report in Hawaii of how the Maui Brewing Company, which had good-naturedly shifted its production to hand sanitizer as its part in the crisis, was investigated by the Department of Liquor Control for the heinous act of giving away some of the excess sanitizer with a purchase.
And it could be argued that in certain cases the state was more lenient and reasonable than some local Front Range entities; for instance, the lamentable decision by the Jefferson County Health Department to establish a (blessedly short-lived) "snitch line," and cities like Denver extending their stay-at-home orders beyond the governor's set date. Denver's Mayor Hancock, for example, extended the Denver order until later this week, saying that city staff needed time to prepare for re-opening, prompting the question: What the hell have they been doing the past four weeks?
In any event, the difference in national media response to Polis' reopening of Colorado and that of GOP governors was hard to miss. About the only treatment of the issue was provided by NBC News with an online piece titled "Republicans are reopening. Why is Democratic Gov. Polis doing the same in Colorado?" It was far more laudatory and forgiving of Polis than any coverage focusing on red-state plans that differed maybe in detail, but not especially in substance.
The reason, of course, is quite simply that Polis is a Democrat, and these outlets are sympathetic to Democratic politics.
This is not revelatory, nor is it unusual. Consistency is a frequent casualty of political considerations. Perhaps no clearer example exists than the antipodal reactions between the allegations aimed at Brett Kavanaugh and those at Joe Biden. The rallying cry among the left during the Kavanaugh hearings of "believe women" has transformed overnight to "believe Biden".
It should go without saying that a blanket exhortation to "believe women" is absurd on its face — women are every bit as capable as men of lying or of being victimized, for that matter.
But the willingness to apply it in one instance — against an ideologically unfriendly Supreme Court nominee — and suspend it in another — against an ideologically aligned presidential nominee — speaks volumes to the prioritization of political considerations.
This is not a partisan phenomenon either. I have often expressed my frustration at conservative inconsistency — on Russia, free trade, etc. Those of us who suggested that Judge Kavanaugh ought to be afforded the due process he was constitutionally guaranteed ought to insist the same be afforded to Biden. And while we should by no means be afraid to question decisions coming out of the Governor's Office, we ought at least be willing to recognize when he makes decisions that place him in good economic company.
Kelly Sloan is a political and public affairs consultant and a recovering journalist based in Denver.