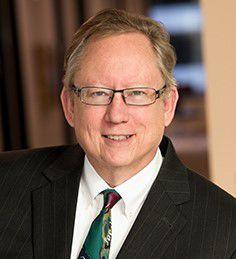 Just over three months ago, a coalition of state business leaders wrote to the Colorado Oil and Gas Conservation Commission (COGCC) about the implementation of a major new oil and natural gas law: Senate Bill 181. Our letter carried a simple message: Back up your words with action and you will have the support of the Colorado business community.  
Our letter referenced a series of promises from the Polis Administration about how SB-181 would be implemented – promises meant to win back the trust that was lost in the 34-day rush to pass the bill. 
For example, during the SB-181 debate, Gov. Jared Polis told radio host Ross Kaminsky "you're going to see permits continue to be approved" and critics of the legislation would eventually "eat crow and say 'sorry Jared, this was great for the state.'" When he signed the bill, Polis promised SB-181 would be "good for the energy industry," "establish stability" and "reduce political risk" for both the energy sector and the broader state economy. 
The governor's COGCC director, Jeff Robbins, made further promises. The permitting process would continue "business as usual" even as some projects receive "a little more analysis," Robbins told 9News. "We want to let oil and gas continue to thrive in Colorado," he said in the same interview. "I don't think there's going to be a lot of change in the majority of the areas where we're seeing a lot of oil and gas development happening," Robbins pledged two days after SB-181 was signed, according to the Grand Junction Daily Sentinel.
Three months later, have these words been backed up with actions? The answer is no, and we urge the governor and his advisers to change course before the state economy suffers serious and lasting damage. Because far from business as usual, the Polis administration has sharply curtailed approvals of new drilling permits under SB-181. 
In 2018, an average of 426 new drilling permits were approved every month. But since the passage of SB-181, the pace of permitting hasn't come close to this baseline. In May – the first full month of SB-181 implementation – just 41 new drilling permits were approved. In June, that number climbed to 166. Then in July the number of new drilling permits fell to 132, according to data published on the Colorado Oil and Gas Conservation Commission (COGCC) website. 
Overall, during the first three months of SB-181 implementation, the average rate of permitting has fallen almost 75 percent compared to the monthly baseline in 2018. Left unchecked, this trend will severely impact the state's energy sector, as overall oil and natural gas production levels fall, and the broader economy will also suffer. 
For example: When SB-181 was being debated, a business coalition called the REMI Partnership modeled the statewide economic impacts of a 50 percent reduction in new drilling activity. The result was a loss of roughly 120,000 jobs across all economic sectors and an $8 billion reduction in state and local tax revenues by 2030. 
But recent restrictions on state-level permitting aren't the only concern. According to KUNC radio, SB-181 "triggered a wave of oil and gas moratoriums" across several county and municipal governments.  
One notable exception has been Weld County, where the vast majority of oil and natural gas production in Colorado takes place. Officials in Weld County are trying to use SB-181's expanded local control provisions to remove uncertainty around the state permitting process and support future investment in the county's energy sector.
But in response, the COGCC has publicly criticized Weld County's approach. A recent letter, sent from the Colorado Attorney General's Office, warned Weld County that "SB-181 does not restrict, and in some ways expands, the COGCC's long-standing authority to regulate oil and gas development in Colorado."
The warning letter was widely reported by the news media, but to the best of our knowledge, no warning letters have been sent to the local officials who imposed permitting moratoria. If those letters have been sent, the COGCC should publicize them immediately. The public deserves to know whether the Polis Administration is applying local control in an even-handed way or playing favorites with opponents of oil and gas development.
The business community understands that implementing SB-181 will be challenging, even if everyone involved has the best of intentions. But like all Coloradans, we expect policymakers to keep their promises and conduct themselves in good faith. 
Thankfully, SB-181 is just a few months old and there is still time to fix the implementation of the new law. If the Polis administration is willing to back its words with actions, then the Colorado business community will be ready and willing to help. 
Peter Moore is the chairman and CEO of Vital for Colorado, a coalition of state business leaders focused on energy policy. This column is based on an Aug. 1 letter sent to the COGCC in response to recent permitting data.