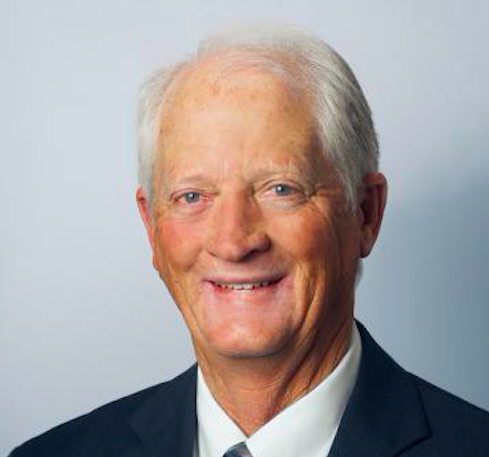 It's no secret that over the past decade, costs, technologies, regulations and viewpoints have been shifting rapidly in the energy industry. Consumers and communities alike are demanding cleaner, cheaper energy sources. As a not-for-profit, four-state cooperative, Tri-State Generation and Transmission Association has an obligation to the members we serve to forge an innovative and sustainable path forward to meet these changes head on.
To mark this new decade, Tri-State is announcing our Responsible Energy Plan, which was developed with input from our members, stakeholders and an advisory group convened by former Gov. Bill Ritter and the Center for the New Energy Economy. This transformative plan will allow us to continue providing reliable, affordable power across the west, while maintaining our responsibilities to our employees, our members, our communities and our environment. 
This plan has six main goals and priorities. The first step is to reduce emissions in line with regulations in Colorado and New Mexico. We recently announced the closure of Escalante Station in New Mexico by the end of 2020 and the early retirement of Craig Station and the Colowyo Mine in Colorado by 2030.  These were difficult decisions that we knew would have serious impacts on our talented, dedicated employees and their communities. But as a cooperative, we have an obligation to our members to develop a plan to not only ensure that we can continue to operate today, but that we can keep operating for many years to come. By closing Craig Station, we will reduce carbon emissions in Colorado from units we own or operate by 90% by 2030, and we will reduce emissions from Colorado member system electric sales by 70% by 2030.
To replace our coal generation, we have also announced that by 2024 we will be more than doubling our utility-scale solar and wind generation. This includes bringing over a gigawatt of renewable solar and wind energy projects online, and together all our renewables will power more than 800,000 homes. We have contracted for eight projects in Colorado and New Mexico, including projects near Colowyo Mine and Escalante Station, bringing our total solar and wind projects to 15.
Our member-comprised contract committee has also been developing options for a more flexible contract structure to expand opportunities for members to self-supply more renewable energy locally. The committee is making great progress toward this goal, and we are confident they will have a recommendation by April.
In addition to decreasing emissions and increasing clean energy, we want to make sure we are extending the benefits of a clean grid to everyone. To that end we are providing every member with $45,000 to install electric vehicle charging stations. This will help extend the rural charging network and support the expanded use of electric vehicles. We are also actively helping consumers save money and energy through beneficial electrification and energy efficiency programs.
Finally, the last piece of our plan involves working together for a brighter future. Our Responsible Energy Plan is based on a vision for the future in which the benefits of this energy transition are shared with everyone from cleaner air to greater economic opportunity to a greener grid.
Our members are energized by the potential of this transition, even as we work to manage the challenges associated with it. We are committed to maintaining, if not reducing, rates for our members throughout this process and collaborating with our communities to ensure a just transition.
I'm confident that as a cooperative, we will prove that by working together we can take a leading role in this clean energy transition. It's a new decade, a new direction, a new Tri-State.
Rick Gordon is chairman of the board of Tri-State Generation & Transmission Association and a member of the board of the Mountain View Electric Association.