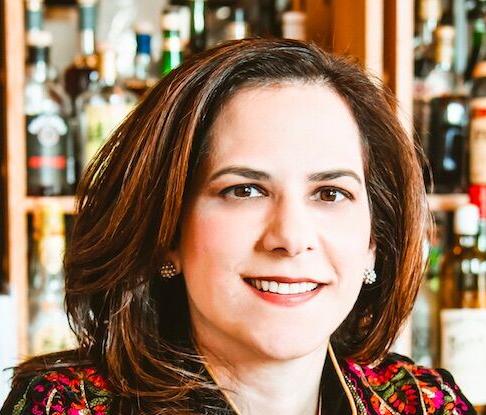 "Something I actually hope sticks around after COVID is…alcohol to-go!" Chances are you've heard someone say this, and may have even imagined it yourself.
When lockdowns and business closures began to take hold last March, Gov. Jared Polis signed an executive order allowing restaurants and small businesses to sell alcohol to-go. Suddenly Coloradans found themselves getting Italian carry-out with a bottle of wine, or driving home with an order of fajitas and a neatly sealed frozen margarita.
In a time marked by hyperpartisan tensions, this was a government decision that nearly everyone could get behind. Today, the public overwhelmingly supports alcohol to-go. In fact, 85% of adults over the age of 21 want this to be permanent in Colorado. As a political issue, that's a slam dunk. This is not just a pro-consumer innovation, but a pro-business one as well. Yet there is opposition to legislation making the governor's executive order part of Colorado law, and that's perplexing.
With the shutdown of in-person dining, the executive order allowing alcohol to-go was a lifeline that allowed thousands of restaurants to make up some lost revenue. In a survey of 279 restaurant operators, 93% said they are profiting from alcohol to-go orders. In addition, two out of three restaurants said that extending the legislation is important for restaurants to simply remain in business. Fortunately, Gov. Polis did extend the order and restaurants continue to sell alcohol with carry out orders as they continue to struggle with the existential threat posed by the COVID-19 crisis.
While most of us see a light at the end of the COVID tunnel, restaurants are staring down a three-to-five-year path to recovery. Many are not economically viable on a long-term basis without 100% indoor dining capacity, and, for that, we will likely need to reach herd immunity. More than ever, Coloradans recognize the important role that our restaurants play in our social fabric and our local economies, and people want these businesses to survive and thrive.
While restaurants are on the brink, liquor store sales have grown throughout the pandemic. A new bill supported by much of the liquor lobby will restrict restaurant sales to two six packs of beer, two bottles of wine and one liter of spirits, while extending the allowance of restaurants to sell alcohol to go for five years. There is no evidence to suggest that restaurants selling alcohol to-go is hurting liquor stores. Instead of liquor stores fighting us on the bill, we must work together to keep all industries afloat during this catastrophic time.
Today's reality is that nearly half of restaurants are considering the devastating decision to close permanently in less than six months. Although selling alcohol to-go beverages will not make up for all lost revenue, it gives restaurants another avenue to serve customers, and a fighting chance at survival.
You only have to look around to see the extraordinary lengths that restaurants have gone to comply with a complex and rapidly-changing regulatory environment. Has any industry worked harder or faced more headwinds? As restaurants continue to adapt, 80% are trying to increase takeout and delivery options to remain open. Instead of putting another restriction on the industry, we must extend the alcohol to-go legislation to give restaurants the opportunity to continue to navigate these complex challenges.
While we are hopeful Colorado will reach herd immunity in the near future, the economic and social fallout from this crisis will persist. As both consumers and restaurants benefit from alcohol beverages to go, we are urging legislators to pass the upcoming bill giving restaurants and bars the capability to maintain the ability to sell alcohol to-go.
Alcohol to-go gives restaurants the opportunity to build relationships with customers while providing convenience and a unique experience at the same time. Let's continue to connect with and support one another and ensure that our laws are for the benefit of consumers and businesses alike.
Sonia Riggs is president and CEO of the Colorado Restaurant Association.