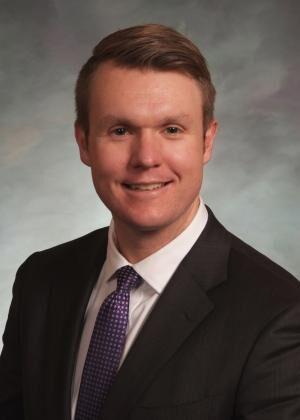 A bill recently introduced by state Rep. Jennifer Bacon (D-Denver) and state Sen. Tammy Story (D-Conifer) is a misguided attack on both school choice and the Colorado State Board of Education. It sets a dangerous precedent by making it harder for high quality charter schools to appeal poorly made decisions by local school boards, and drastically reduces the ability of the State Board of Education to put the best interests of students ahead of the politics of adults.
Currently, the State Board of Education is empowered to hear appeals from charter schools when their local school board has refused to allow a new charter school to open or tried to shut down an existing charter school.
It is not a theoretical threat that charter schools face, or one concerning only charter schools not performing well. In just the last two years, both the top elementary and top middle school for low-income kids in Colorado faced opposition from their local school boards, whose majorities had been elected with the financial support of special interests opposed to charter schools.
Both charter schools prevailed in their appeals to the State Board of Education because the State Board was instructed to review their cases based on what would be in the "best interest of students."
Now, Bacon and Story want to tear that standard to shreds, allowing the politics of the adults on the local school board to prevail over what is best for kids. Their bill will create a "rebuttable presumption" that the local school board's decision is more or less assumed to be in the best interest of kids – even when all the facts say otherwise.
For example, if the local school board claimed their "long-term plans for the school district" didn't include charter schools — no matter how well those charter schools serve kids — their decision would not be able to be overturned.
Is rejecting high-performing schools based solely on politics in the best interest of kids? Absolutely not. Those are adult, bureaucratic, business rationalizations for not wanting students and families to have options in their education.
State Board of Education Director Rebecca McClellan (D-Centennial) put it succinctly in a recent Chalkbeat Colorado article: "The conditions are so broad that no charter operator could count on access to an appeals process. The likelihood of conflict with the local board's existing long-term plans is a condition a district could preplan."
It is not uncommon for local school districts to act in their own self-interest and undercut charter schools. That is why there are specific provisions in Colorado state charter law that allow for the state board to serve as an impartial appeals mechanism based on what is in the best interest of your child, my child, and every single K-12 student in Colorado.
As troubling as the impact of Bacon's bill would be, it is equally troubling that her bill even exists.
Remember the top middle school for low-income kids in Colorado that recently faced opposition? Part of that opposition came from Bacon herself. In addition to serving in the Legislature, Bacon also serves on the school board for Denver Public Schools, where she voted against allowing that top middle school from opening a new charter high school that had already been approved.
When the charter school appealed the decision, the State Board of Education voted to overturn the decision, thereby allowing the opening of the new high school.
Now, Bacon wants to make sure future votes of hers can't be overturned, even when the impact of those votes clearly harms kids.
Policy is not supposed to be driven by personal animosity.
If Bacon gets her way with this bill, thousands of kids in her district and across the state will be shut out of the same educational opportunities that are available to others. This is political retribution, pure and simple.
Our kids deserve better.
Colin Larson, a Littleton Republican, represents House District 22 in the Colorado General Assembly.