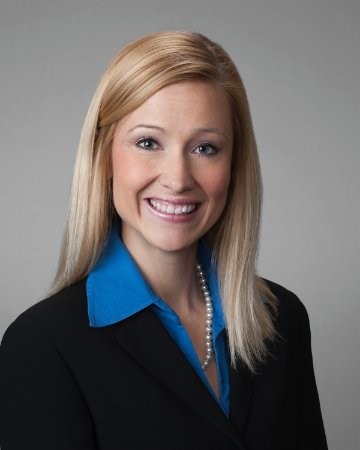 Imagine the state of Colorado standing in the way between your son with a rare disease and life-changing drugs.  That is my real-life nightmare playing out at the State Capitol.   
I am the proud mother of beautiful 3-year-old twins named Maxwell & Riley.  They love each other, "Sesame Street" and eating blue Play Doh.  Maxwell has a rare neurological genetic disorder that is so rare it doesn't even have a name.  The disorder is known by the affected gene:  SLC6A1.  There are currently no treatments available, and we were told nothing could be done — our son would have a movement disorder, speech apraxia, intellectual disability and would eventually develop a debilitating form of epilepsy.  I left my career to forge a path forward to cure this terrible disease.
Maxwell's future depends on two things:  access to effective but very expensive drugs and the ability of researchers to conduct painstaking research to find a cure.   
I am riddled with anxiety thinking about proposed legislation by state lawmakers that would impose arbitrary government price controls on prescription drugs — controls that threaten access, research and ultimately Maxwell's life.  The unintended consequences of Senate Bill 17 for patients across our state clearly show why this bill must be defeated.  
We recently obtained access to what we call Maxwell's Miracle Drug, an FDA-approved drug that costs $700,000 a year that helps relieve symptoms.  This drug is not available in any country other than the United States because of so-called "fair pricing" laws.  Patients from around the world come to the U.S. to obtain this drug.
This "fair pricing" provision is at the heart of Senate Bill 175.  Under this bill, state bureaucrats would appoint a board with the authority to limit what insurance companies pay for prescription drugs.  While this may sound like an easy way to save insurers money, the practical reality is that if a pharmacy or other insurer can't buy a drug for the price the government demands, it will be unable to sell or cover that medicine.
Rare diseases often fall into the bucket labeled "Too Rare To Care" because our patient populations are so small.   Biotech companies must be able to have the funds to invest in innovation that may affect only a limited group of people.  Studies have shown, for example, that an arbitrary 50 percent cut in drug prices could result in a 60 percent reduction in the number of new drugs in the pipeline.   This could be devastating for a patient like Maxwell, for whom the window for successful treatment is closing rapidly.  
It's been estimated that finding a cure for Maxwell's disease could cost $7 million or more.  We have committed to raise $4 million, achieving the hoped-for breakthrough requires a bioscience company to step up and invest the difference.  This bill could easily prevent such a partnership from forming. 
Our day-to-day existence is physically exhausting, emotionally draining and financially challenging.  But Maxwell is worth every second of the hard work.  We call him Mr. Snuggles because he is such a cuddly little soul. He is a gift from God.  
This bill, while well-meaning, is clearly being proposed by politicians who have not considered the unintended consequences for patients with rare diseases.  Drug pricing is a complex problem that will require creative solutions from many stakeholders — including patients.
I am just one Colorado mom who happens to have a little boy who happens to have an exceedingly rare disease.  My hope is that I can save Maxwell and help those who come after me.  Senate Bill 175 could prevent access to today's treatments and damage the ability of researchers to develop tomorrow's treatments.  The consequences could be tragic.
Amber Freed and her husband Mark are the parents of twins; son Maxwell was diagnosed in 2018 with the SLC6A1 gene variant. Amber has devoted her life to finding a cure for the genetic disorder. Visit her website at www.MilestonesforMaxwell.com