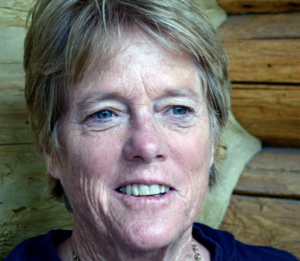 The recent state audit on oil and gas severance taxes defies credulity. Oil and gas operators are supposed to file monthly production reports with the Colorado Oil and Gas Conservation Commission (COGCC).  Over 50,000 production reports were never filed, and over 1,200 reports didn't show production data.  
These reports are a foundation for severance tax calculation.  Each missing or incomplete report incident is subject to a $200/day/well fine. Operators have caught a pass on over $300 million in violations. This filing noncompliance has gone on at least since 2015, but probably much longer.
There are no good excuses for COGCC incompetence in failing to detect industry nose thumbing.  According to the audit, the commission picks a few operators' filings each year to review. The vast majority of production reports remain unexamined. The commission's minimal effort increases compliance among the few, but leaves most operators off the hook. 
Auditors ran some numbers on unreported oil and gas production values.  They looked at missing report months and close-by months where reports existed.  They estimated how much production probably occurred in the unreported months.  In the case of one operator, the state lost approximately $2.6 million in severance taxes.
The COGCC told auditors the commission reserves its oversight for the worst operators.  But the facts show otherwise.  Three operators were missing over 5,000 reports each.  Not one received a fine.  Auditors said these companies ran up $120 million in violations.  Not one of the missing or incomplete reports was corrected as of the end of the audit period, and 76% of reports were in violation for more than a year.
The potential tax revenue from oil and gas that's not being paid is stunning.  Weld County, a drilling hub, applies an ad valorem tax to oil and gas property. That oil and gas property value for 2016 and 2017, according to Weld's 2018 budget, averaged $4.7 billion per year.  Those dollars represent half of the value of Weld's total property taxes collected those years.  Weld's assessor and treasurer ensure the county and its tax districts get their share of the energy boom.  The state, through Govs. John Hickenlooper and Jared Polis, apparently not so much.
There's more. The COGCC also doesn't monitor the metering equipment used to measure oil and gas production. A 2006 audit told the COGCC to get this part of its house in order.  But that didn't happen because it's too time consuming.  The Department of Revenue checks a small number of reports in its audit process, but from 2016 to 2018, that involved only 15 of 420 companies, or 4%.  The state, in other words, doesn't know whether the production values provided by industry are accurate, just as it doesn't know whether methane leak monitoring is accurate.
The commission says it will implement metering oversight by August 2020, though it may require writing a new rule.  If its history of slow-walking rule making is prelude to the future, that deadline is wildly optimistic.  And if the state auditor's record of untimely audit follow-up is prelude to the future, citizens may not know for another 14 years whether this basic function has been implemented.  
The COGCC's general argument explaining its failures is that it puts its time into ensuring public health and safety.  But most of its time is spent on handing out oil and gas drilling permits and dithering on rule-setting.  
The COGCC director, Jeff Robbins, says he doesn't have enough money to fully implement public health and safety processes.  If he doesn't require operators to report their production and sales numbers completely and accurately, then the state won't collect the funds necessary to perform its health and safety duties.  
Donna Ray, state auditor, opened her report with this statement:  "The Departments of Natural Resources and Revenue COULD (emphasis added) improve their processes TO HELP (emphasis added) ensure that the State has accurate information on the amount of natural resources being extracted and that taxpayers are accurately reporting production data and calculating their severance tax liabilities." COULD?  HELP? How about MUST or go to jail.
Paula Noonan owns Colorado Capitol Watch, the state's premier legislature tracking platform.