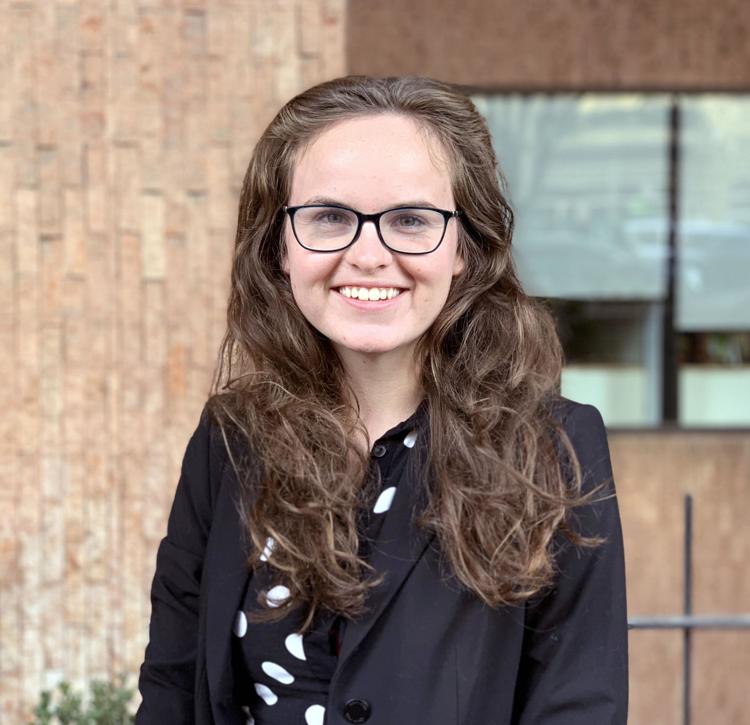 Coloradans are done with the death penalty. At community conversations in Wheat Ridge, Fort Collins, Aurora and Golden, neighbors gathered together to act against a broken system. At numerous postcard parties in Denver and Boulder, activists wrote thousands of postcards asking legislators to vote for repeal. Hundreds have tuned in to the ACLU of Colorado podcast series on the death penalty to learn more about capital punishment or watched the video series where victims' family members share their stories. These Coloradans have come together to say that it is wrong for the government to kill its own people.  
One Coloradan, Johnny Ross, has a more personal reason for supporting repeal. When he was 16, he was sentenced to death row, where he spent six years. "I may physically be free, but mentally, I am still on death row," he explained. Johnny joined over a hundred Coloradans at the End the Death Penalty Lobby Day to meet with legislators and urge them to end the death penalty.
Johnny's story is but one of hundreds of death row exonerations. For every nine people executed in the United States, one person has been exonerated. Ndume Olatushani, a Coloradan who spent 20 years on death row for a crime he did not commit, put it simply when he said, "As long as you have the death penalty, innocent people will be executed." 
Beyond killing innocent people, the death penalty as applied in America is cruel. States use untested drugs, which lead to botched executions that torture defendants and traumatize corrections officers. When we carry out executions, we ask public servants to kill. Numerous wardens, executioners, and corrections officers suffer from PTSD and other mental health issues as a result of their involvement with executions, which is why 19 corrections officers signed on to a letter opposing the death penalty in Colorado. They said, "No one has the right to ask a public servant to take on a lifelong sentence of nagging doubt, and for some of us, shame and guilt. Inflicting harm on public employees, families of murder victims, and families of the executed is not justice."   
The death penalty also traumatizes victims' families. During a press conference and legislative testimony, a dozen victim family members spoke out against a system that causes nothing but additional pain. Linda Burks-Brown, whose brother, Willie Frazier, was murdered in Denver, read a letter from 66 victim family members calling for an end to the death penalty. The letter stated, "Victims' families in capital cases go back to court for years on end where the press replays the details of the crime again and again. The result is that the defendant is turned into a celebrity while the victim's family waits for justice that never comes."
A recently released ACLU of Colorado report, "Ending A Broken System: Colorado's Expensive, Ineffective and Unjust Death Penalty," highlighted 22 stories of families whose loved ones were murdered. Arlis Keller, whose story was featured in the report, explained, "Millions of dollars are gobbled up by a few death penalty trials that would be much better spent providing resources to help healing for victims' families, resolving unsolved murder cases and on programs to prevent further violence." 
Meanwhile, Lieutenant Hollis, whose niece, Faye Johnson, was murdered in Aurora, shared his concern about the death penalty's pattern of bias, "We only have three people on our death row. They are all black. And they're from the 18th Judicial District. Fewer than 1 % of the homicide cases in Colorado result in a death sentence. In a sad attempt to explain why the death penalty is so rarely given, we tell ourselves this story about needing to keep the death penalty for the worst of the worst crimes. But we know that in Colorado, demographics and bad luck are what determines who will get death sentences." 
Whether they are victims' family members, prosecutors, corrections officers or just concerned citizens, Coloradans have spent months calling for an end to a broken and unjust system. Support for the death penalty is at its lowest level since 1972, and there has not been an execution in Colorado since 1997. Colorado jurors continue to vote in the courtroom — where it matters most — and refuse to sanction executions. In fact, no Colorado jury has imposed a death sentence in 10 years. 
Across Colorado, our neighbors have made their voices heard: "Do not kill in my name." Let us hope Colorado's legislators are listening.
Helen Griffiths is the Public Policy associate at the ACLU of Colorado.