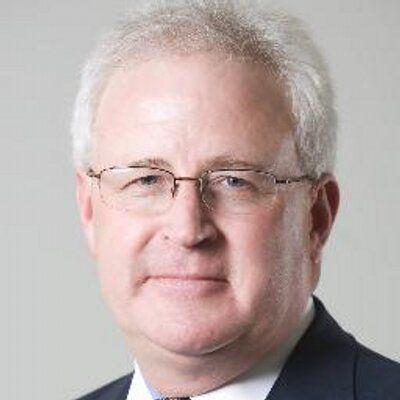 All Coloradans value our state's unmatched natural resources. We all want to breathe clean air and enjoy Colorado's spectacular vistas.  
That's why Colorado's new car dealers created the Clear the Air Foundation, a nonprofit based on the science that shows today's new vehicles are exponentially cleaner than the vehicles of previous decades. 
Colorado's new dealers donate older, dirtier trade-ins they receive to the Clear the Air Foundation, which has crushed and recycled almost 4,000 high-polluting vehicles without any new regulations that raise the price of vehicles for consumers or limit their choices. 
That's the Colorado way: Find unique common-sense solutions that we all can support.
Compare that to the California way.
That's what some are proposing for Colorado. The Colorado Air Quality Control Commission (AQCC) is considering copying California's electric-vehicle mandates, which could add several thousands of dollars to the price of new vehicles for Coloradans who want an SUV or pickup that can take them long distances through our state's uniquely challenging driving conditions. 
Ironically, at the same time we're making progress in Colorado, the California Air Resources Board, whose mandates the Colorado AQCC may force on unsuspecting Coloradans, has determined its regulations simply are not working.
"The strategies that we've used up until now just haven't been effective," Mary Nichols, the head of the California Air Resources Board, told Reuters earlier this year.
Predictably, California cities again dominate the American Lung Association's latest dirty-air lists, released last month.   Not Colorado…California, the state Colorado's AQCC wants to copy!
Electric vehicles show tremendous potential, and they're featured in showrooms across Colorado.  Yet if consumers were flocking to electric vehicles no one would need mandates to force Coloradans to buy them.
Electric vehicles still have shortcomings that give Colorado consumers pause.
In a large state like ours, where drivers may travel hundreds of miles for work or play, electric vehicles still don't have the range that gives consumers comfort. 
Range anxiety is real.  Consumers do not want to be left on the side of a mountain, or in rush hour traffic, because they didn't make it to the next charging station. 
Long charging times also are real. This is not at all like filling up a tank of gas — it can take hours.  And charging stations can have wait times longer than the time it takes to charge. 
Plus the premium for electric vehicles is $15,000-$20,000 higher than comparable gas-powered models.
All these issues are expected to improve over time and, as they do, more consumers will transition to electric vehicles.  
Until then, this technology appeals primarily to early adopters — the same people who want the latest smart phone or TV technology, even if it costs more and hasn't been perfected. 
Colorado offers the nation's most generous electric-vehicle incentives.  Yet even then, Colorado consumers choose electric vehicles less than 3% of the time.
As dealers, we understand the adage that customers rule. When consumers are ready, they will buy electric vehicles.
But for now in a state where three-quarters of new car buyers opt for vehicles from the light-duty trucks category, which includes SUVs and pickups, electric vehicles still come up short.
Reuters reported that the Alliance of Automobile Manufacturers is in talks with Colorado about an alternative to our state adopting California's onerous electric-vehicle mandates.   
Specifically, according to the report, the automakers have proposed making all electric vehicles available in California also available here while marketing these options energetically. 
This offer takes the carrot approach. Give Colorado consumers maximum choice and encourage them to see if an electric vehicle might be right for them.  
This approach also gets more electric-vehicle options here quickly, starting in January, while the proposed California mandate wouldn't take effect until 2023. 
Contrast that with the stick approach, which punishes Colorado consumers who conclude an electric vehicle doesn't fit their needs.  
This stick will discourage Colorado consumers from buying new, cleaner vehicles. It will penalize families that want new, safer vehicles. And it will push Coloradans to go to neighboring states to buy their new vehicles, depriving our state of jobs, economic benefits and tax revenues from new car sales. 
That's not the Colorado way.
Tim Jackson (@timwjackson on Twitter) is CEO/president of the Colorado Automobile Dealers Association.