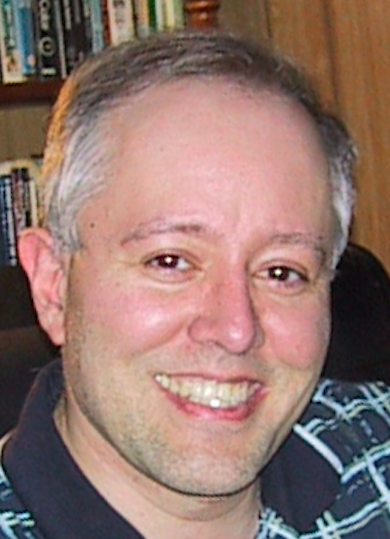 Denver Police Chief Paul Pazen and Denver Mayor Michael Hancock have disserved their citizens and jeopardized the safety and trust of their officer corps when belatedly enacting and enforcing curfews after violence erupted following the horrific death of George Floyd in Minneapolis.
Police chiefs and mayors sympathetic to the protest movement further exacerbated tensions by remaining silent in the face of false, defamatory and misleading racism allegations by media outlets and street activists against municipal law enforcement agencies nationwide. A more courageous Chief Pazen might have articulated a forthright defense of police conduct by driving home the following:
Crimereport.org reports that roughly 10 million arrests were conducted in the U.S. in 2019, of which nine instances consisted of unarmed Black men who died while engaged in illegal or suspicious activities. Eighteen unarmed Caucasians were also killed.
By contrast, the National Law Enforcement Memorial Fund reports that each year, over 100 officers are killed in the line of duty.
According to Snopes.com, Caucasians comprise 62 percent of the population, and account for 49 percent of fatalities at the hands of the police, while Blacks comprise 13 percent of the population and account for 24 percent of such fatalities. The odds of being killed by police, according to this analysis, are two-and-a-half times higher for Blacks than for Caucasians.
But this is a faulty comparison widely promulgated by biased media reporting, activist groups and academics pursuing social agendas. When comparing deaths of civilians by police against the number of encounters with police during the commission of a crime — a more valid metric or benchmark — researchers have found that, among this subset, Blacks and Caucasians face identical chances of being shot or killed by law enforcement when engaged in criminal behavior.
Studies based on this modeling, conducted by social cognition expert Dr. Joseph Cesario and his colleagues at Michigan State University, examined copious historical and geographic data sets, and concluded no racial bias in the use of deadly force by police.
Trying to explain disparities between Caucasians and Blacks killed as percentages of their overall populations is an example of comparing group outcomes, and this intuitive approach for determining fairness or bias is almost always spurious.
Cesario illustrates this point by imagining a police officer standing at a busy intersection in a racially diverse city and randomly shooting passersby. Assuming that no one takes cover, you could reasonably expect the proportions of those killed from various ethnic groups to equal their percentages in the aggregate population. But only in such a ridiculously contrived scenario would you find an equally implausible result.
According to the Bureau of Justice Statistics' report "Homicide Trends in the United States, 1980-2008," Blacks comprise 13% of the population, but Black suspects (predominantly urban and under 25 years of age) commit 65.6% of drug-related homicides, 43.4% of sex-related killings, 25.8% of workplace homicides, and 41.9% of elder homicides. And the FBI's 2016 Uniform Crime Report enumerates disproportionate arrest rates (against total arrests) for Black suspects: 29.1% for rapes, 54.5% for robbery, 29.1% for burglary and 30.7% for motor vehicle theft.
The data also show that most victims live in Black communities, which are the most heavily targeted. According to Peter Kirsanow, a prominent Black attorney and member of the U.S. Civil Rights Commission, 80% of these residents favor maintaining or increasing police presence. As lawbreaking activity proliferates, we find a corresponding increase in 911 calls by terrified residents in those urban corridors, and a concomitant rise in police confrontations. This cause-and-effect relationship can be demonstrated empirically in cities throughout the country.
The volume of evidence provides overwhelming support for Cesario's claims. Regardless of ethnicity, criminal suspects generally face higher odds of injury or death with repeated law enforcement encounters. Blacks are more likely to be killed than Caucasians because more Blacks are engaged in criminal behavior that results in a greater frequency of confrontation with the police. It is the disproportionate number of encounters, not the disproportionate number of deaths, that is key to understanding why this problem is so pronounced in minority communities.
Given Chief Pazen's experience and departmental resources, he should be aware of Dr. Cesario's meticulous research, and that of other analysts, whose findings debunk commonly held beliefs about purported racist behavior of municipal police forces that results in fatalities. Pazen's ignorance of these findings, or his unwillingness to share them with elected leaders, reinforce public misperceptions.
Pazen marched arm-in-arm with angry protesters, offering gestures of appeasement and reconciliation to Blacks and minorities rightfully outraged by the uncivilized behavior of Officer Derek Chauvin in the brutal death of George Floyd. Along with Denver's elected political leadership, Pazen must be careful not to further incentivize the more violent, radical or criminal elements of the protest movement to exploit such tragedies in pursuit of their destructive aspirations. One crime (the murder of Floyd) does not justify many more crimes (looting, arson, and the killing of innocent officers and civilians).
Police departments are a small fraction of society, and we must not oblige them to shoulder the burden for real or perceived social injustice, inequality and discriminatory treatment that social critics would argue pervade our culture and society. Failure to make this distinction will encourage leftist demagogues, ideological extremists and violent opportunists to further disrupt peace, imperil commerce, and erode the fabric of society.
Mark David Travis is a former honorarium instructor of economics at the University of Colorado at Denver and has a master's degree in statistics from the University of Northern Colorado.