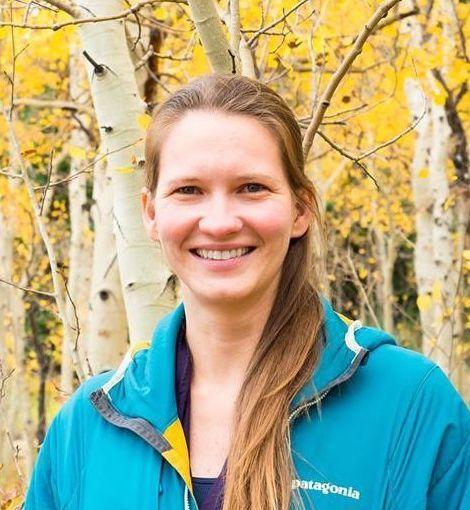 With recent wildfires and the ongoing severe drought, climate change is already having a serious impact on Colorado. As an organization of 350 values-driven small-business owners, we understand we all have a fundamental responsibility to address climate change in order to leave a more prosperous and healthier world for future generations. That's why we at Good Business Colorado applaud Gov. Jared Polis for his leadership in creating the Greenhouse Gas Pollution Roadmap, helping to put Colorado well on its way to doing its part in this shared crisis. 
That said, no plan is perfect, and we would like to lay out several ways in which this plan can be strengthened to better support small-to-medium sized businesses across industry sectors and in diverse communities statewide. Doing so can enhance the fundamental business case for Colorado communities to pursue sustainable practices. 

Good Business Colorado members believe business success cannot be measured by bottom-line profit alone. True success means our planet, communities, and bottom lines are all thriving. These values inspire our following recommendations. 

First, highlighting the economic benefits for choosing sustainable practices is very useful in building support and motivating action. The low-hanging opportunities lie in gaining greater efficiencies in existing operations and innovations to spur new patterns of operations and development, which together increase entrepreneurial opportunities. 

Let's create those opportunities with financial investments that build capacity within existing Colorado-owned businesses and support the creation of new ones. Doing so can operationalize the governor's "Roadmap" into something more akin to a business plan. For instance, it would be useful to see a strengths, weaknesses, opportunities & threats (SWOT) analysis of the emissions reductions targets as we shift away from fossil fuels. 

Second, as business owners, we understand that information is a currency and knowledge is power. The Polis administration could create tools for small businesses and communities to assess the social and environmental inequities of externalities, and financial analysis detailing the economic benefits of transitioning away from fossil fuels. Communities could harness this information to better prioritize action to reduce emissions with an accurate reflection of the costs and benefits.
Third, we need specific information that acknowledges and respects the diversity of communities in Colorado. This plan must account for the differences between running a business in Denver and Pueblo.
Such a plan should explain the increased consequences associated with waiting to take action; we need to be transparent about risk. At the same time, we need to understand the rewards for action. If we all roll up our sleeves and work together to address the climate crisis, it's good to know what tools we have available. A list of relevant funding, job, entrepreneurial and training opportunities would be useful to that end. 
Finally, this roadmap should focus on low-tech, community-based solutions. This can't be a one-size-fits-all plan that focuses on large utilities and major corporations. We'd prefer to see this plan foster local investments and development for all of our communities. For example, direct energy efficiency upgrades and rooftop solar at a Main Street business help small business owners see an immediate benefit in ways that a large utility program does not. Similarly, direct job and training programs are key tools to build equity and help transition every community to a clean economy. 
The approaches outlined above have one thing in common: a focus on local solutions that are low-tech and low-cost. There are not high barriers to entry. They include community programs focused on distributed solar generation, job training, employee commuting programs, and education. Small-to-medium sized businesses are the cornerstone of thriving communities, and that's where this plan needs to focus. 


This roadmap is an excellent plan. But for this blueprint to become reality, we need the leadership of Gov. Polis to offer Coloradans the access to information, technical assistance and funding needed to spark a movement towards a circular economy with a future built on rejuvenation, rather than extraction.
Katharine Knarreborg is chair of Good Business Colorado and president of Merlin Instrument Company.