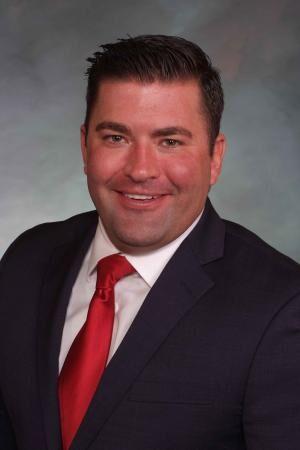 After this miserable year, Coloradans deserve a tax break. Legislators know raising taxes on Colorado families isn't a good idea during an economic upset, which is why we can't let Amendment B be approved on Nov. 3. Voting "yes" on Amendment B will stop homeowners getting the tax cut they're already scheduled to receive under Gallagher; that's why I'm urging you to vote "no."
The Gallagher Amendment has protected residential property owners and renters for decades. In 1982 property taxes across the nation had been going up for years and were on a trajectory to go even higher. Colorado's population was growing, but higher property taxes were putting a brake on the housing market and leaving people with less money. In response, Colorado voters passed the Gallagher Amendment by a wide margin (65% to 35%) to stop the bleeding.
Gallagher has worked. The year before Gallagher was passed, the residential assessment rate was 30%. Since then, the rate has steadily decreased; it now stands at 7.15%. Since inception, it's estimated to have saved Colorado homeowners about $35 billion in taxes. Families have used those savings to feed and clothe their children, set aside money for college and retirement, and so on. Without Gallagher, Coloradans would be paying nearly three times as much property tax right now (nearly $5,500 on a $300,000 home!).
Repealing the Gallagher Amendment will force homeowners to pay an additional $203.7 million in 2021 as compared to current law. Moreover, the Democrat-controlled House, Senate and governor would have free rein to set the new property tax assessment rates come January. Anyone want to bet our taxes won't increase then?
Voting "yes" on Amendment B will decouple the ratio of residential and nonresidential property tax revenues, potentially causing residential tax rates to increase and making monthly housing costs — for an owner or renter — greater. Many families have suffered job losses, reduced hours, and salary reductions during the COVID-19 pandemic. A property tax increase is unaffordable for many of these Coloradans, and it puts them at risk of losing their homes at this critical juncture.
If that's not enough to deter you from supporting Amendment B, consider this: Repealing Gallagher will yield a permanent change in Colorado's tax structure by shifting more of the burden for education from the state to local residents. Under current law, a given school district is responsible for a portion of its own funding via property taxes; the remainder, along with any shortfall, must be paid for by the state via the General Fund. But by repealing Gallagher, Democrats will force homeowners to pay more for local education, thus freeing up General Fund money to fund more and more items on their progressive wish list. In effect, your home will become a cash cow that Democrats will be able to milk year after year as they fund an ever-larger state government.
The Gallagher Amendment was put in place to fiscally benefit homeowners and renters — all taxpaying Colorado residents. An economic recession is a time to reevaluate and help Coloradans, not to push a proposition that is nearly guaranteed to increase their taxes. Vote "no" on Amendment B.
Patrick Neville, a Castle Rock Republican, represents District 45 in the Colorado state House. He is House GOP leader.