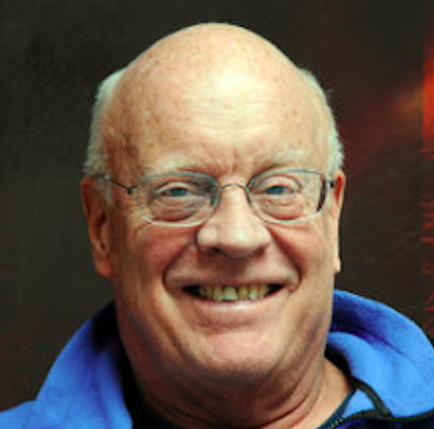 Ruben is gone. It's hard to believe. I've been driving up to Denver to see him since April when Miller Hudson told me that he was sick. In fact, I was about to call him and see if I could visit this Friday when I received the message from his granddaughter, Amber that he had passed. 
During our visits, it was obvious that he was suffering but our conversations were always full of laughter. We'd talk about dogs — he loved his Rusty and even more so, his granddaughter's dog who often stayed with him. We'd talk about politics and old friends.
Then he told a story I had never heard before. One of his older brothers, Paul, fought in World War 11 and was captured by Germans in Italy but escaped with several other soldiers. They ended up in a small town where the local Italians took care of them. Eventually, however, the Germans discovered them and executed them. This town later built a monument to them and very recently an official from Italy contacted Ruben about Paul. He was very excited about this and it gave him hope that he would recover sufficiently to be able to go visit this town.
As speaker of the House, he was tough when he had to be but basically, he was a person who made friends wherever he went. In fact, he embodied the principles that truly make a public servant — humility, a willingness to work with those whose views might be different, honesty and loyalty. In politics, if you don't keep your word, if you can't be trusted, you're finished.
To quote David Gaon who served with us, "Ruben was born a politician and a leader. He always had his eye on the big goals, but was willing to make the daily, substantive compromises necessary to reach them. The truth is that all of us were very proud of him and everything he wanted to accomplish.
Ruben mentored me when I was first elected as well as David Gaon. He has mentored numerous Hispanic candidates for the legislature. He has mentored school children. That resulted in one of his proudest accomplishments when in 2015 the Denver Public School board named a campus for elementary through middle school students the Ruben Valdez Achievement Campus.
Ruben is gone. I knew it was coming. Every time I drove to Denver, I wondered if he'd still be there. I'll miss him so much, but his suffering is over.
Morgan Smith served with Ruben Valdez in the Colorado House of Representatives in the mid-1970s. He can be reached at Morgan-smith@comcast.net.