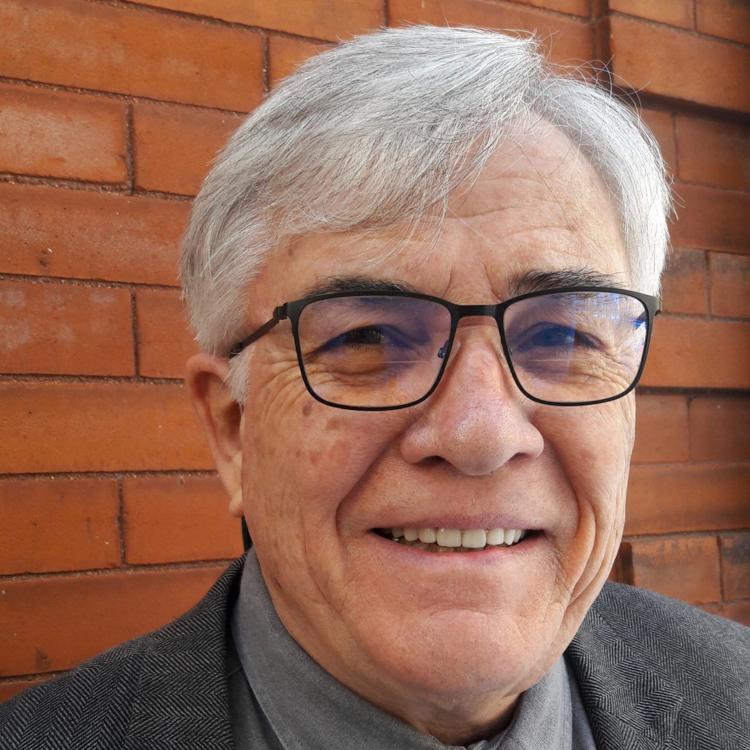 It is a mistake to think U.S. elections and political campaigns have pounded a well-beaten path across our recent history. To the contrary, technology has reshaped our politics with the arrival of each new generation of voters, to the advantage of adept candidates and to the detriment of others, for more than a century.
Franklin Roosevelt's avuncular fireside chats were perfectly suited for the age of radio, as was John Kennedy's eloquent ease before television cameras during the era of network news dominance. Once communication channels were splintered by cable news, the internet, social media and live streaming, beneficiaries have included Barack Obama and Donald Trump, whose dozen years as a reality television host gave him media instincts that amuse his supporters while frustrating, often enraging, his critics.
During a week at a friend's Vail condo last fall, I constantly found in my email an ad from Kerry Donovan, the local state senator running for re-election. Her appeal then directed me to a campaign page where she had posted position papers, news clips and the opportunity to contribute. Since I was not a constituent, it puzzled me how or why I was targeted.
I discovered one can erect an "electronic screen" around a legislative district that examines every internet entry within such a fence. Then, when you search for selected news sites or type key political words into your outgoing mail, you are identified as a probable voter. Thereafter, the senator's algorithm will offer you a fresh and enticing message each time you step into cyberspace. Pretty slick. If a campaign allows advertisers on its web page, these ads can pay for the pop-ups.
Harry Truman couldn't imagine such a thing as he doggedly engaged in his whistle-stop rail campaign for president in 1948. There were no shortcuts to deliver his "Give 'em hell, Harry!" message. The Obama campaign elevated "data mining" to an art form in 2008, identifying and activating potential supporters, perfecting this technique during his re-election in 2012. By 2016, more than Russians were trying to manipulate voter opinion with fake news, bizarre tales and deliberate provocations.
Jamie Susskind's book "Future Politics," from Oxford University Press, examines how the "digital lifeworld" is stalking our political future. His prognosis is not entirely grim, but he is most persuasive when he notes how much power is being transferred from government to private tech companies. While we can and do debate whether liberal democracy has protected public goods, there is little doubt that algorithms coded into technology are rapidly restricting our liberties.
For example, your autonomous vehicle almost certainly won't let you park alongside a yellow curb so you can run in and pick up your dry cleaning. Forget about running a yellow light. Nor should we overlook what Susskind calls the "wealth cyclone" that is funneling capital to a few information entrepreneurs whose only physical assets are server farms.
One encouraging note is that congressional Republicans and Democrats have been considering regulatory constraints on these data farmers. Anti-trust law doesn't fit for services that are free. There is nothing like a shared threat, however, to germinate the seeds of bipartisan cooperation.
But for at least another decade, we're likely to experience a bumpy ride to the ballot box. Colorado Republicans appear determined to run a 2020 campaign on the dubious premise that Democrats are intent on imposing socialism throughout the Centennial State. If that means legislative leadership is intent on seizing ownership of Colorado businesses on behalf of the unwashed masses — the historical definition of socialism — I suggest voters and businesses should rest easy.
A legislature that repeatedly fails to fix the "voicemail hell" their voters encounter when trying to contact state agencies has more important fish to fry first. As Colorado's two major political parties have drifted under the control of their respective extremes, what was once moderately liberal seems to appear socialist to many on the right, while even modest fiscal precautions are denounced as invidious thefts from the poor on the left. Remain alert for such claims in your social media accounts.
Polis recently scarfed down a vegan "Impossible Burger" from Burger King with his agriculture commissioner, but that doesn't mean he's coming for your hamburgers.
Miller Hudson is a public affairs consultant and a former legislator. He can be reached at mnhwriter@msn.com.