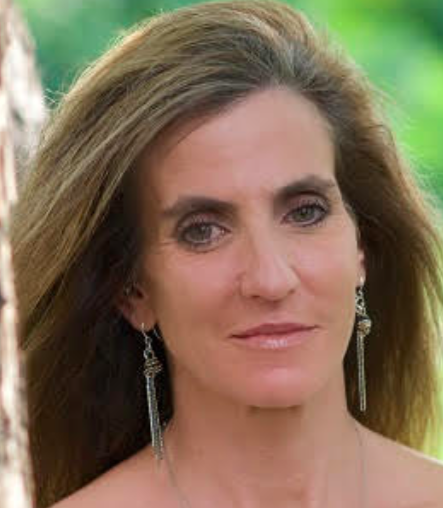 As Congress debates how to provide additional relief to Americans during the pandemic, it is essential that the next coronavirus relief bill provide support to frontline workers and the people we care for in Colorado by  increasing funding for Medicaid. This funding is essential to ensure we're delivering quality care and saving lives.
I often work with seniors living in long-term care facilities who rely on Medicaid. I see what patients need, what caregivers need, and what makes people anxious and afraid during the COVID pandemic. I have been using the same N95 mask for a month, and will use the next one for a month before I replace it. My patients have been unable to see their families for months now. They are lonely and anxious, and their only direct contact is with the people who care for them. I see what our elderly and vulnerable family members and loved ones need, and I am afraid to imagine what will happen if fewer resources are available
Funding Colorado's Medicaid program lets health care workers do our jobs, save lives, and provide comfort to the people who need us. Medicaid also provides coverage for people hit hardest by the pandemic. The ongoing economic downturn has pushed Medicaid to its limits, and Medicaid program enrollment is projected to grow upwards of half a million people, as people lose their jobs and lose their health care coverage. 
In addition, health care workers are already experiencing more shortages of critical personal protective equipment (PPE) and any cuts to Medicaid would mean fewer resources to protect the health of patients and providers. Being afraid for our own safety can mean caregivers are less able to care for their patients with the close contact and personal care each patient deserves. The rate of infection among caregivers is high, and we put our own families at risk to care for the vulnerable.
Cuts to Medicaid can result in reductions to safe staffing and other things that ensure people receive quality care in residential facilities. Nursing homes, assisted living, and intermediate care facilities desperately need help from the federal government to obtain sufficient supplies and personal protective equipment to protect their residents. People reside in these medical facilities because they need care and assistance, often as a result of a medical condition that makes them vulnerable to illness. They are living in groups with other people who are vulnerable, and nursing home/long-term care facilities accounted for over 40% of all COVID deaths. There is no group more in need of attention and resources than this group at this time. 
In Colorado, more than 1.3 million people receive their health care through the Medicaid program, including 588,000 children. Without Medicaid, people wait at home for fear of hospital bills they can't afford. Sometimes they wait too long and come to the hospital when they are sicker and in more danger. Medicaid is a lifeline for them and gives them access to high-quality health care in the midst of the biggest public health crisis in a century. Medicaid needs to have the resources to be the safety net it was meant to be, at a time when people need a safety net more than ever.
All evidence indicates the pandemic and the economic crisis that goes with it will get worse before it gets better. The influx of uninsured patients or those who rely on Medicaid for care leave hospitals susceptible to closing under financial pressure. We take care of everyone, regardless of their ability to pay, but without Medicaid those costs fall squarely on the shoulders of the hospitals. More disadvantaged and vulnerable communities will suffer even greater health impacts from the virus if hospitals are strained for basic resources such as masks, gowns, and gloves.
In places like the nursing homes I work in, the cycle of fear and frustration is never-ending. Residents are isolated from their families out of fear that someone will bring COVID into the building. Caregivers remain committed to these people who are lonely and anxious, even while we worry about bringing COVID into the building. Families depend on us to provide care and comfort for our patients and we worry that we will become sick and infect our own families. This cycle is unsustainable, which is why the next coronavirus relief package must support our health care system and the frontline workers fighting to save lives. We need our leaders to provide the funding and resources, so we can do our jobs effectively. Regardless of the anxiety and challenges, everyone is working together to care for the people who need us. We need the government to work with us as well. 
Erin Egan, M.D., is a physician and hospitalist who works with Colorado's older adults. She is based in Centennial and practices in nursing facilities and long-term care facilities in the Denver area and takes care of hospitalized patients in rural areas of Colorado.