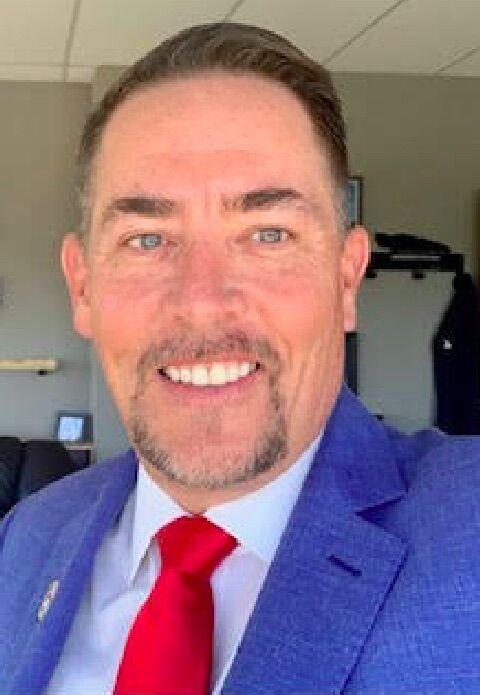 Progressive climate change battle plan: First was oil drilling, second was power generation and coal, and now they are targeting trucking.
The Colorado progressive climate change plan started with the assault on oil drilling. Although a significant majority of Coloradans voted against ballot Proposition 112, which would have imposed industry-killing setbacks, the progressive legislature passed Senate Bill 181 anyway, which legislatively effectively ended oil drilling in Colorado.
The next target was power generation, and by default, coal mines. The power generation companies agreed to terminate the use of coal power plants, in some cases 10 years before the end of their life cycle and convert them to other power sources. The cost of conversion will not be funded by investors or owners of the power company; rather, they will be paid for through the electricity bills of the ratepayers. Power company rate increases were published shortly thereafter and were not contested by the PUC. Xcel energy later announced a $100 million investment in vehicle-electrification technology to support Polis's goal of 940,000 electric cars in Colorado by 2030.
California's Gov. Newsome recently signed an executive order banning the sale of new gasoline powered vehicles beginning in 2035. Yet another progressive tactic to force the U.S. into infrastructure changes under the cover of climate change. On Jan. 17, 2019, Gov. Polis signed a similar executive order transitioning Colorado to a goal of zero-emissions vehicles. In support of this, he intentionally did not want to file a waiver with the EPA for ozone emissions not originating in Colorado. This put Colorado in a more severe category of ozone non-attainment. New areas of the state will now be in some form of non-attainment and will be forced to deal with new regulations and higher costs.
The latest move was to sign a compact with 14 states and D.C. to require 30% of medium- and heavy-duty truck sales be electric by 2030, and 100% of all new medium- and heavy-duty vehicles sales be zero emission by 2050.
Electrification of medium- and heavy-duty trucks has some significant roadblocks. The current electrical grid is not capable of charging fleets and the technology of the vehicles for medium- and heavy-duty is not yet commercially viable. The current concept of battery-powered heavy-duty truck weighs more than diesel trucks, which will result in more trucks on the road. Charging just one truck takes three days and requires an estimated 1 megawatt of electricity, the equivalent of 800 houses. This ready-fire-aim acceleration to commercial electric vehicles is just not viable.
The world is using and/or constructing 5,639 coal power plants, 1,892 of which are planned new plants that have a 30-year life cycle. Progressives know they cannot control global carbon/greenhouse emissions regardless of what Colorado implements. It makes no sense to impose environmental regulations on Colorado unless they are technologically and economically viable.
California is having rolling power blackouts because they shut down the coal plants before other viable energy sources were built to replace them.  Solar and wind power don't have the ability to address variable surge demand power like that required by air conditioner usage in summer. Between carbon taxes, low carbon fuel standards and reformulated gasolines, California has spent billions on climate change mandates with little or no improvement in emissions and they pay up to $2 a gallon more for fuel than Colorado. The emissions from California's annual wildfires eliminate any gains they may have achieved, and Colorado is suffering the same fate. Ironically, the primary reasons for the severity and frequency of those fires are in no small part caused by progressive environmentalists not allowing logging and responsible forestry management.
There are things we can do to keep our side of the street clean without imposing progressive mandates that are not viable, especially in an economic environment where the state's own budget can't afford to implement the environmental changes being discussed. For example:
• Use Volkswagen settlement monies to incentivize fleets to replace older trucks with newer more emission capable trucks. Twenty percent of the trucks on the road create 80% of the emissions. The newer heavy-duty trucks operate up to 60 times cleaner than pre-2010 trucks do.
• Incentivize refrigerated trailer fleets to swap their diesel-only refer units for diesel/electric hybrid units and build electric infrastructure to power them at their facilities.
• Invest in next-gen nuclear power. It is significantly safer, and its cost per megawatt hour is equal to or less than natural gas.
• Resume responsible logging/forestry management via leases on federal and state-owned lands to reduce the financial and environmental impact of the annual Colorado fire season. The proceeds of which can fund firefighting and power grid optimization.
• Use natural gas. There is an estimated 66 trillion cubic feet of natural gas (USGS Assessment), in the Mancos Shale formation in northwestern Colorado.
The truth is the U.S. has been reducing its carbon/greenhouse emissions since the 1970s. According to the EPA, from 2005 to 2018, the U.S. reduced its total energy-related greenhouse emissions by 12%. By contrast, global energy-related emissions increased by 24%. That's proof that it is impossible to "control" global emissions without controlling policy in other countries.  
If improved emissions are truly the goal, the listed solutions would achieve measurable outcomes and have a positive impact on ozone, emission equality for the lower-income residents that live on commercial corridors, and basic quality of life for Colorado residents.
Everyone in Colorado wants clean air to breathe and clean water to drink, but new technology's commercial viability and affordability must have equal consideration with environmental improvement before any changes can be implemented. Ignoring those factors and imposing mandates under the guise of leading global emissions behavior is ideological bullying at Colorado ratepayers' and taxpayers' expense.
Troy Hill is the president and CEO of Hill Petroleum in Arvada. He also is a board member of the Colorado Motor Carriers Association and the Colorado Wyoming Petroleum Marketers Association.