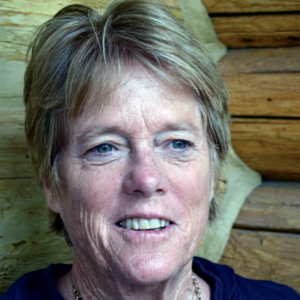 The Colorado Oil and Gas Conservation Commission (COGCC) is permitting oil and gas drilling at a brisk pace despite SB19-181, legislation that puts public health and safety ahead of promoting energy development. The COGCC allowed 22 well permits on July 30, nineteen wells in the Denver-Julesburg (DJ) Basin in Weld County and three in Cheyenne County.
The commission approved 339 permits from May, at the end of the legislature's 2019 session, through July. It approved 1,102 wells from Jan. 1 to April 16 and 3,306 wells from July to December 2018.
The industry has to keep drilling to generate revenue to manage its debt. According to Amir Azar, a fellow at Columbia University's Center on Global Energy Policy, North American exploration and production companies saw their net debt grow from $50 billion in 2005 to nearly $200 billion by 2015. These numbers come from an article, Could Fracking Debt Set off Big Financial Tremors, out of Knowledge@Wharton from the Wharton School at the University of Pennsylvania where President Donald Trump graduated.
The oil/gas debt burden affects Colorado's drillers, from large to small.  Noble Energy experienced a fourth quarter 2018 loss of $824 million, or $1.72 per diluted share, according to its annual report. Locally owned Great Western Petroleum, a medium-sized driller in the DJ Basin, is paying 9% interest on its senior notes due in 2021. In testimony before a state Senate committee hearing on SB-181, Great Western stated that if the legislation slows drilling permits, the company's ability to meet its business plan will face serious challenges.  Fracked wells tend to produce fast, with declining volume after two to five years. To cover debt, companies have to produce sales by literally keeping the pipelines flowing with oil and gas from new wells. 
Weld County also needs to keep the drilling going.  Oil and gas properties represent 58 percent of its property tax base at $6,828,903,860 in assessed valuation in 2018.  Last year, the county collected $849,774,029 in property tax distributed across numerous entities.  Oil and gas represented $492,868,936 of the property tax collections and about $102,600,000 of revenue to the county.  
Meanwhile, on August 13, the Denver metro area was on ozone pollution alert. Half of dangerous Front Range ozone comes from drilling in Weld County. That's one of the consequences of energy development that's not offset by property taxes collected there. 
The county's property tax dollars also won't cover the costs of shutting down thousands of DJ wells ten, twenty, thirty and more years from now.  SB-181 requires the COGCC to evaluate well-closing bond securities paid by drillers, currently set at $10,000/well with a $100,000 maximum per company.  The state had to pay $80,000/unit for securing orphaned wells drilled in the 20th century.  The newly fracked wells, thousands of feet deep with thousands of feet of horizontal pipes, are much more complicated. 
Fracked well-closing estimates run as high as $250,000/unit to safely put these pipe octopuses down. At the low end of $80,000/well, the 22 permits from July 30 will cost $1,760,000 in shut-down expense.  The upper end is $5,500,000 plus, as the expense of securing wells twenty years from now will undoubtedly be higher than today.  
Adding more risk for oil/gas companies is a downward trend in the price of wind and solar energy.  According to Renew Economy, the Dumat Al Jandal onshore wind farm in Saudi Arabia of all places will generate a world record, low cost of electricity of $1.99 per kilowatt-hour.  The Institute for Energy Economics and Financial Analysis reports that the price of local solar power in hundreds of cities in China is now lower than grid-supplied electricity.  The solar price includes no government subsidies.
Gov. Jared Polis's administration should examine how to protect the state from deleterious financial consequences of oil and gas development. The COGCC would benefit from some analysts looking out 30 years to estimate Colorado's potential liability, just as the state does with PERA. It's time for drilling permits to reflect the full cost of known risks of oil and gas production and for the industry's investors to cover those costs of doing business.
Paula Noonan owns Colorado Capitol Watch, the state's premier legislature tracking platform.