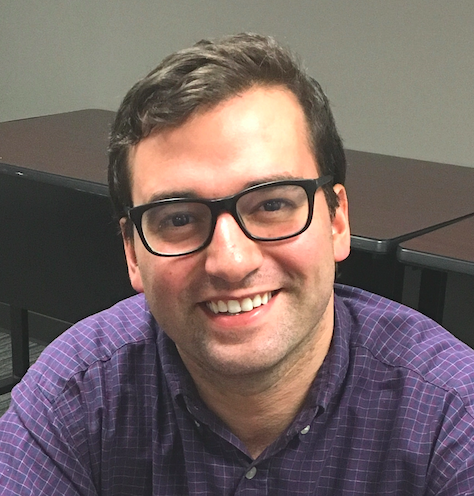 When a person breaks the law, we expect there to be consequences. However, far too frequently, a single encounter with the law — even decades earlier in a person's life — can result in a de facto sentence to a life in poverty for that person and their family members as well. Despite efforts to re-enter the workforce, people with records often find employment impossibly difficult to obtain. 
Studies have also shown that one of the largest barriers to employment occurs on an initial job application form. While some employers are willing to look beyond the stigma of a record, many remain reluctant. According to one report, applicants who are required to disclose their criminal history on applications reduce their chances of receiving an interview by more than half. 
Many online job applications automatically terminate once the "box" indicating criminal history is checked. When this occurs, these applicants lose the opportunity to be considered on an individualized basis, and they are unable to demonstrate their qualifications for the position. Even when employers are willing to consider people who disclose a record, many people are discouraged from applying as soon as the question is posed.
Fortunately, Colorado's lawmakers took a step to remove this significant barrier to employment in 2019 by passing the Colorado Chance to Compete Act. The law, which became effective on Sept. 1 for most employers with 11 or more employees, will offer relief to the roughly 1.8 million Coloradans with a criminal record.
Specifically, this law prevents an employer from advertising that a person with a criminal history may not apply for a position; placing a statement in an employment application that a person with a criminal history may not apply for a position; or inquiring about an applicant's criminal history on an initial application.
The Colorado Chance to Compete Act is enforced by the Colorado Department of Labor and Employment. The complaint form is available on their website and can be submitted anonymously. 
This policy is not meant to punish or burden employers, and employers will not incur any financial penalties if they remove the question from their applications. The law also does not prohibit employers from conducting a background check on a candidate after the initial application.  Instead, this law is merely intended to help people get a foot in their door as they seek employment. Research has shown that removing the criminal history "box" helps employers see beyond an applicant's past mistakes to find a well-qualified employee they may have otherwise overlooked.
By passing this legislation, Colorado joins a national movement to address inequities stemming from our criminal justice system — a system that has caused mass-incarceration and over-criminalization, particularly for communities of color.
Across the country, many governmental and private-sector employers have embraced "fair chance" hiring practices. Companies including Walmart, Bed Bath and Beyond, and Koch Industries have all removed the criminal history "box" from their applications. A private sector "ban the box" policy has been implemented in 13 states, such as Illinois, Minnesota, and Wisconsin, and has also been deemed a best practice by the U.S. Equal Employment Opportunities Commission.
This trend is important for us all, regardless of whether we personally were involved with the justice system. Maintaining meaningful employment is one of the best predictors of whether a person leaving the criminal justice system will successfully reintegrate into society or be recycled back into the prison system. Therefore, we all benefit when economic opportunities are expanded for people with records
It would be naïve to believe that this legislation will fully address the array of collateral consequences imposed on people with past involvement with criminal justice system. It is our collective responsibility to continue advocating for public policies that will enable housing and employment opportunities for people with records. As a first step, however, the Colorado Chance to Compete Act offers new promise for people who have often been excluded from Colorado's economic prosperity. 
Jack Regenbogen is an attorney and policy advocate for Colorado Center on Law and Policy, a nonprofit, nonpartisan organization that promotes racial equity and economic security for Coloradans experiencing poverty.