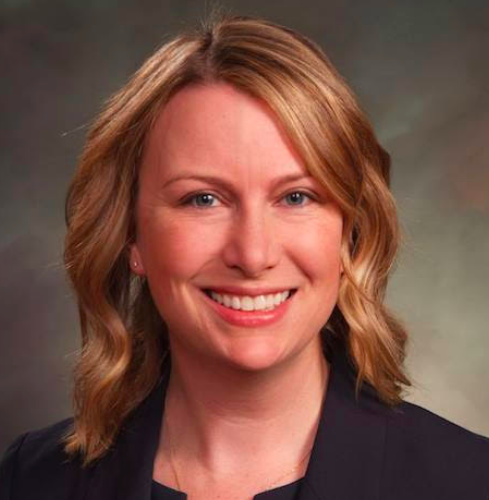 My daughter Isabelle is one and a half years old and has a lifetime of opportunity before her. But if Colorado does nothing to address gender pay disparities, then at the rate the gender wage gap is currently closing, Isabelle will be a woman in her 40s by the time she makes what a man earns for doing the exact same job.
That is unacceptable.
I have been dedicated to the fight for equal pay for a long time now, and I've watched as my efforts to pass this bill as a state representative have failed in the Republican-controlled Senate. But each day as Isabelle grows, I become more inspired to keep up this fight — for her, and for all of Colorado's daughters. That is why I am sponsoring Senate Bill 85, and once again fighting to secure equal pay for equal work in Colorado.
The facts of the gender pay gap are astonishing: white women in our state make 86 cents for every dollar men earn for the same work, according to the Women's Foundation of Colorado. The numbers are far worse for black women, who make 63.1 cents, and for Latinas, who earn 53.8 cents for every dollar a white man makes for the same work.
Inequalities in pay due to gender jeopardize the financial security that Colorado families deserve. While 40 cents might not seem like a lot at first, these numbers add up exponentially. Over the course of a woman's lifetime, the average male will take home over half a million dollars more than the average woman, according to the National Committee on Pay Equity.
This is a substantial amount of money that could go toward college tuition, medical costs, retirement, a home, and so much more. And with more women than ever before serving as sole or co-breadwinners in families, this loss of income also hurts partners, children, and families. Paying women equitably for their work would lift families out of poverty as well as grow Colorado's economy by more than $9 billion.
The good news is that with Democrats in charge of the Senate, we have a new opportunity to close the gender wage gap. Senate Bill 85 will prohibit employers from asking prospective employees for their past wage rates and from relying on a prior wage rate to determine salary. It will also protect hard-working women throughout the state by preventing employer retaliation. Ensuring that women are not tied to their previous salaries can help break the cycle of wage discrimination.
SB85 requires employers to announce advancement opportunities and job openings to all employees, as well as disclose the pay range for these openings. This would help to even the playing field by inviting more women to advocate for themselves when it comes to earning raises or promotions.
I am proud to sponsor this common sense legislation to end gender-based wage discrimination in Colorado. Isabelle, and all Colorado daughters, deserve a future in which hard work, experience, and education — not their gender — determine their earnings. It is time we deliver that future and give every Colorado worker equal pay for equal work.
Jessie Danielson, a Wheat Ridge Democrat, represents District 20 in the Colorado state Senate.