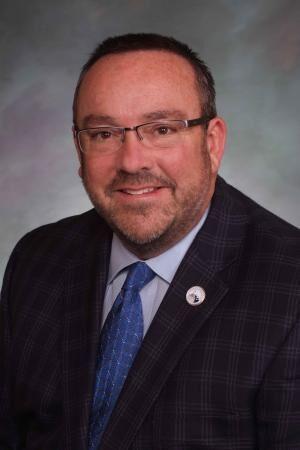 When it comes to federal rulemaking, the benefits of regulations should outweigh the costs. That's just common sense, right? It would also make sense that the process through which the government arrives at its benefit and cost determinations be made available to the people whom the regulations will directly impact. Unfortunately, the application of common-sense principles for developing federal government regulations has often been inconsistent, inadequate, or non-existent. Meanwhile, dealing with our impossibly complex regulatory system has become extremely difficult for businesses large and small.


Thankfully, at least one federal agency is looking to change that.  Earlier this summer, the Environmental Protection Agency (EPA) published a proposed rule that would solidify certain guidelines and best practices the agency must follow when completing a cost-benefit analysis for new regulations. The goal of these changes is to ensure that economic determinations are calculated in an objective, consistent, and transparent manner. First introduced by Administrator Andrew Wheeler in a 2018 notice, these are undeniably necessary reforms. Proper cost-benefit analysis is the key to effective regulation and will allow impacted industries to better understand proposed bureaucratic restrictions and grow in a responsible manner.


Obviously, sensible regulation plays an important role in protecting the public interest. This rule does not seek to sideline important environmental regulations. Instead, it aims to improve the regulatory process by codifying best practices into law and promoting general good governance for public transparency.

The issue stems from the fact that the EPA has never developed a systematic means to evaluate benefits and costs of its regulations. It has also failed to be fully transparent in regards to which factors are considered, how much weight they are given, and other aspects of the agency's methodology for carrying out this important analysis. This may seem abstract, but it is an important step because Coloradoans deserve to know what this process looks like and how government determinations will directly impact them.


The proposed rule aims to address two important issues. First, the rule will ensure regulatory best practice by requiring a cost-benefit analysis based on the best available scientific information and socio-economic data. Given that EPA makes up 70% of regulatory costs imposed on the public, this aspect of the rule is critical, and will ensure that the analyses used to justify those regulations are based on accurate and consistent data, and not influenced by merely ideological considerations.  Second, the rulemaking will require the EPA to make all data and models available to the public in a clear and transparent manner so that the public may understand the process and thereby meaningfully engage in it. By allowing for more meaningful public input, there will be greater accountability; the accuracy of the analysis will be enhanced, and the regulatory process will become more efficient.

Through this rulemaking, the public will have a greater understanding of what the EPA does — both for them, and, in many cases, to them. Farmers, landowners, and business owners will have access to more relevant information and be afforded greater assurance that the information they receive is clear, accurate, and consistent.
At the end of the day, the businesses these regulations impact make up an extremely significant part of our economy. Industries like agriculture, construction, and oil and gas generate billions of dollars of revenue yet are among those most burdened by regulatory red tape. If these important sectors must incur such significant costs, they should at least have access to the data the government took into consideration when determining those costs were justified — and be afforded a clear, reasonable explanation of how those determinations were made.
Colorado's 51st district — the one I call home — is a combination of agricultural and urban areas. The district is made up of a diverse group of industries and is becoming increasingly attractive to high-tech manufacturing businesses.
One of the most important projects I have worked on during my time in office is the expansion of I-25, which is vital to the local economy. Interstate expansion has always been a time-consuming and expensive process, especially when weighed down by gratuitous environmental regulation. This is one clear example of how this proposed rule will come into play, for the benefit the many companies and communities that rely on I-25 for their economic survival.


Effective cost-benefit analysis helps both the environment and the economy. It assists in the development of worthwhile regulations and allows businesses and investors to make good decisions about how they invest resources. This critical reform is an important step in the right direction.
Hugh McKean, a Loveland Republican, represents District 51 in the Colorado House.