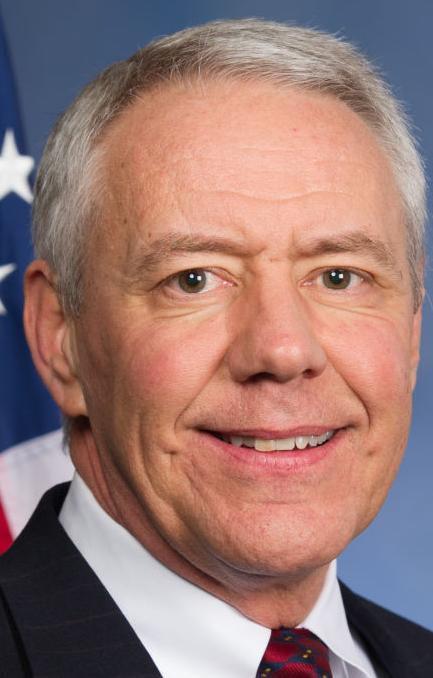 While dangerous criminal illegal immigrants roam the streets of Denver, Mayor Michael Hancock is more concerned about upholding a law that prevents his city's residents from owning pit bulls.
Thankfully, not all Colorado mayors in Colorado have misaligned priorities. Dog lovers in Colorado Springs are free to own pit bulls and Mayor John Suthers realizes a real public safety risk: sanctuary laws.
Let's first look at Denver.
After upholding the ban on pit bulls, Mayor Hancock said, "I must ask whether passage of this ordinance would make our homes and neighborhoods safer or pose an increased risk to public safety? I have concluded that it would pose an increased risk."
A risk to public safety? I wish Mayor Hancock would give this same kind of consideration to his city's sanctuary laws that harbor violent criminals, drug traffickers, and gang members.
Unfortunately, Magistrate Judge David Blackett fell victim to Denver's sanctuary laws last year when Jose Armenta-Vazquez, an illegal immigrant, stabbed Judge Blackett in his Denver home.
Immigration officials sought to deport Armenta-Vazquez at least three times before the attempted murder of Judge Blackett, but because of the city's sanctuary laws, Armenta-Vazquez walked free each time.
Now let's look at Colorado Springs. Instead of worrying about possible pit bull incidents, Mayor Suthers warns his residents against a greater threat to his community: providing sanctuary to violent illegal immigrants. But unfortunately, even a mayor dedicated to law and order can't stop careless state and neighboring city laws. Just last year, Colorado Springs residents watched a tragedy unfold in front of them due to reckless state sanctuary policies.
Sean Buchanan was driving north on Highway 83 when he was struck and killed by Miguel Ramirez Valiente, an illegal immigrant driving with a suspended Colorado driver license.
Ramirez Valiente should never have been on the road that day, but because of a statewide "green light" sanctuary law, he was previously granted a driver's license.
Giving non-citizens a government-issued form of identification is ludicrous, but this policy is on the books in municipalities across the country. Whether it be at the city or state level, any law that harbors criminal illegal immigrants poses a threat to that community. That's why we need to take action. My bill, the Stop Greenlighting Driver Licenses for Illegal Immigrants Act would stop preventable tragedies by eliminating this practice and requiring states to share DMV information with ICE officials.
Sean Buchanan and Judge Blackett are now tragic examples of the harm that can come from sanctuary laws. With these cases in mind, Denver's pit bull ban pales in comparison.
It's time to face facts: Sanctuary policies are a much bigger threat to the community than pit bulls.
Sanctuary laws handcuff law enforcement, keep dangerous criminal illegal immigrants on the streets, and allow drug and gang activity to spread.
For Denver's sake, it's time for Mayor Hancock to learn from the enlightened leadership of Mayor Suthers and the people of Colorado Springs.
Ken Buck, a Republican from Windsor, represents Colorado's 4th Congressional District in the U.S. House of Representatives. He also serves as chairman of the Colorado Republican Party.