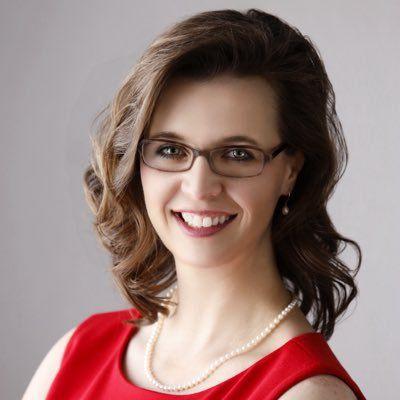 If we want to make sure our children have a bright future, we need to provide them with a high-quality education. Unfortunately, too many Colorado students sit in classes that are too big, in schools that are underfunded, with teachers who are underpaid. The unrewarding environment causes many educators to quit the profession after only a few years, leaving thousands of positions open. The problem is most extreme in low-income and rural areas.
We currently face a teacher shortage that jeopardizes our children's future. An estimated 3,000 teaching jobs remain unfilled in Colorado, especially in rural districts and in specialized subjects such as foreign languages, the arts, math and science, according to the Colorado Department of Education. Without quick, meaningful action, the shortage will likely get worse as teachers continue to struggle balancing low salaries, the high cost of living, and student loan debt.
As a teacher myself, I consider education one of the top priorities in the state Senate. While we can all agree that teachers are an integral part of our children's education, it is time to stop putting their needs on the backburner. That's why during the last legislative session, I sponsored Senate Bill 3, a creative, Colorado solution supported by both Republicans and Democrats that will effectively address the historic teacher shortage that has undermined our efforts to educate our children.
Senate Bill 3 supports educators, especially those employed in hard-to-fill positions due to geography or content area, by repaying up to $5,000 of educational loans for up to five years. Each applicant must complete their own training, secure their own position, and continue to perform in their job. At the end of each year, qualifying educators may then apply to receive loan forgiveness until the five-year sunset of the pilot program.
This bill is designed to immediately attract more educators into the profession, and it will help address the high cost of living that plagues many of these shortage locales. The bipartisan sponsorship of this bill shows that during a period of increasing disagreement between Democrats and Republicans, we can work together to support our teachers, help our students, and close the educator gap.
As someone who was inspired by and benefitted from amazing teachers growing up (thank you Mrs. Tiede in third grade!), I understand how important it is for our children to be taught by the best educators. I believe that we need to pay teachers reasonable, livable salaries. My hope is that Senate Bill 3 will provide much-needed relief to teachers who struggle against the rising cost of living and the weight of student loan debt. It is just one way we can secure a more stable future for our teachers while offering our students top-notch education year after year.
Rachel Zenzinger represents District 19 — including most of Arvada plus the western third of Westminster in Jefferson County — in the Colorado Senate.