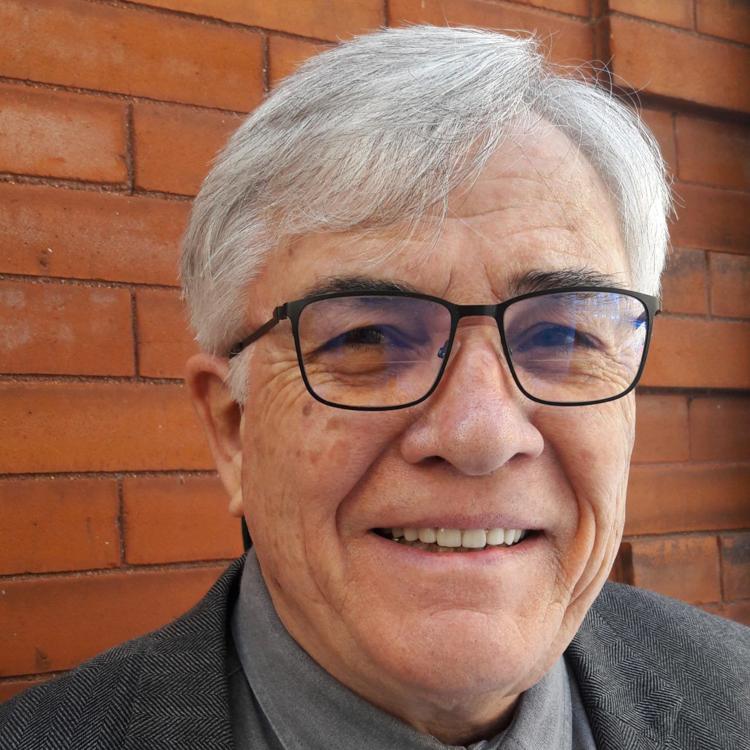 There is a venerable adage that journalists are unlikely to become either rich or famous, but they can always count on a generous obituary. Neil Westergaard, former editor at both the Denver Post and the Business Journal, has earned the latter – and they are well deserved. But these recitations of the jobs held and papers served don't tell us much about the man or his compassion and judgment.
My memory of Neil goes back to 1981 while I was serving my second term in the legislature and he was scribbling as a recent Capitol reporter for the Post. At the time both the Colorado Senate and House were heavily Republican and Common Cause had not arrived at the ballot box with the GAVEL amendment that opened up legislative proceedings. Committee chairs frequently "pocket vetoed" bills, and the majority would lock in its caucus members on key votes, including the state budget. Serving in the minority could prove a largely fruitless endeavor. After four years, when I threw in the towel, fewer than half my bills ever received a committee hearing. Losing wasn't the problem. That was expected. Not being heard implied a waste of time and effort.
For years the Denver Post rated legislators annually on the basis of their perceived influence and power at the Capitol. As you might expect, Democrats consistently tended to settle to the bottom half of these rankings. Although Jack McCroskey and I had placed an initiative on the 1980 ballot converting the RTD Board from an appointed to an elected governing body — an achievement of no small consequence — absent this change I doubt we would enjoy the multi-modal system we have today. Nonetheless, Hudson and McCroskey were ranked #69 and #70 by the Post. The only Democrat to crack the top 10 was House Minority Leader Federico Peña, a harbinger of bigger things to come. When we decided it was time to call out the Post for the inherent bias in its "Who's Who" listings, I had two football jerseys emblazoned with our names and numbers.
After lunch one afternoon we went to the microphone and offered remarks, using personal privilege rules, vociferously ripping the Post for the beauty contest aspects of its legislative rankings. I'd tipped the Rocky Mountain News of this impending critique and our jersey clad visages appeared on the front page of the next day's Rocky. A two-paper town could be leveraged in such battles. Why not report on a couple of legislators slapping your competitor around? There was also a handful of Republicans down in the '80s and '90s, so these colleagues were quietly delighted by our dose of vitriol. A poor rating often was featured later in negative campaign fliers – both during primaries and in general elections. Consequently, our comedy routine elicited a standing ovation from both sides of the aisle.
The following day Neil pulled me aside to ask why I had chosen to draw so much attention to this embarrassing appraisal of my effectiveness. I explained to him I believed it was the Post that should be embarrassed, repeating several of the arguments I had presented on the House floor. Then I went on to point out that using the number of bills successfully carried through to passage as a key measurement of influence ignored the fact that a Democratic legislator was never going to score well when Republicans could simply kill your bill and reintroduce it, word-for-word, under the sponsorship of a Republican (as occasionally occurred). You lost and another legislator won points with little effort on his or her part. Neil listened attentively, but I wasn't certain whether he was persuaded.
A few weeks later he again pulled me aside to tell me the Post's editorial board had decided the 1981 legislative rankings would be their last. No story ran and no announcement was made but I suspect with Neil's assistance, Jack and I had managed to successfully embalm a distasteful tradition. How's that for effectiveness? In any case, Neil and I remained friends during the nearly four decades that followed. I would occasionally ask him to publish an op-ed or provide him with a tip about a story that had come my way, and he would, every year or two, pick up the phone and check his recollection of an incident or a prior political contretemps. Neither of us abused this friendship. He was fair-minded, even-handed and skillful as a reporter and then as an editor. He was not unscathed, however, by the turmoil that rocked the media in recent decades, yet his professionalism never wavered. He will be missed by all who admired him.
Miller Hudson is a public affairs consultant and a former state legislator. He can be reached at mnhwriter@msn.com.