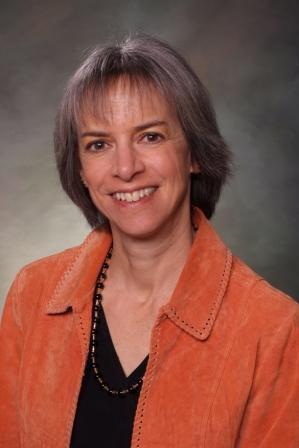 If you follow the news or talk to your neighbors, you know Colorado is in the midst of an affordable-housing crisis. The health and well-being of individual Colorado families is at risk as the cost of housing forces them to live in unhealthy homes, prevents them from having a stable place to live, and consumes so much of their income that they cannot afford other necessities or save money for an emergency. Hundreds of thousands of Coloradans are spending more than half their income on housing — a situation that puts them at risk of homelessness. 
Colorado Center on Law and Policy began an effort to inject significant new funding into the budget for affordable housing in 2015. Yet, despite growing concerns, the legislature has only provided small amounts of funding for targeted high-cost populations such as people with mental illness and people leaving the criminal justice system. The legislature has not made a meaningful investment that would address the needs of the 275,000 ordinary Colorado households that are spending more than half of their income on rent. 
For the fourth time in as many years, state legislators will have an opportunity to consider a bill that will help relieve the housing crisis without increasing taxes or redirecting funds from other priorities. 
Developed by CCLP, House Bill 1322 would invest $30 million a year for three years in the Housing Development Grant Fund. That Fund provides grants and loans for a range of needs, including acquisition, renovation and construction of affordable housing, down-payment assistance, mobile home repair and rental assistance for a range of populations.
If HB 1322 is passed, Colorado Division of Housing would consult with stakeholders from urban and rural communities so that the funds address a variety of needs throughout the state. The legislation reflects input of stakeholders from urban and rural areas, convened by Democrats and Republicans in the House and the Senate.
HB 1322 doesn't rely on taxpayer dollars or tap into the state budget. Funding will come from the unclaimed property trust fund. This fund holds dormant bank accounts, securities and life insurance proceeds and other abandoned property. While Colorado's state treasurer makes a tremendous effort to find the owners of these abandoned accounts, hundreds of millions of dollars in the fund remain unclaimed. HB 1322 would put a fraction of that money to good use solving an urgent problem: the lack of affordable housing. 
Sponsored by Rep. Dylan Roberts, Sen. Dominick Moreno and Sen. Don Coram, HB 1322 has been endorsed by the Urban Land Conservancy, Enterprise Community Partners, Colorado Municipal League, Colorado Counties, Inc., League of Women Voters, Tourism Industry Association of Colorado, Colorado Hotel and Lodging Association, Housing Colorado, Colorado Apartment Association, Colorado Coalition for the Homeless, Commissioners and Counties Acting Together, Habitat for Humanity Colorado, Interfaith Alliance, Boulder Housing Partners, Colorado Cross-Disability Coalition, city of Boulder, The Denver Foundation, Center for Health Progress, Colorado Senior Lobby, Colorado Bankers Association, 9to5, Denver Metro Fair Housing Center, Together Colorado, The Arc of Colorado, Denver Metro Fair Housing Center, Together Colorado and Wells Fargo Bank. 
Legislators should also pass House Bill 1245. Sponsored by Rep. Mike Weissman, and Sens. Julie Gonzales and Mike Foote, this legislation would increase funding for affordable housing by limiting the amount of sales tax revenue Colorado's largest retailers can keep as their "fee" for collecting the tax. The additional revenue would be transferred to the same housing fund within the Department of Local Affairs, and also would be used to preserve or expand the supply of affordable housing in Colorado. HB 1245 would provide roughly $23 million for housing in the first year and $45 million to $50 million per year thereafter. 
Both HB 1322 and HB 1245 will help us begin to address the lack of affordable housing in targeted and creative ways without affecting taxpayers or other funding priorities. Both measures deserve support. Together, these bills could help thousands of Coloradans better afford a home so they can devote more of their hard-earned money to other essential needs.
Claire Levy is executive director of Colorado Center on Law and Policy, a nonprofit, nonpartisan organization that researches, develops and advocates for policies that improve family economic security and health care for all Coloradans.