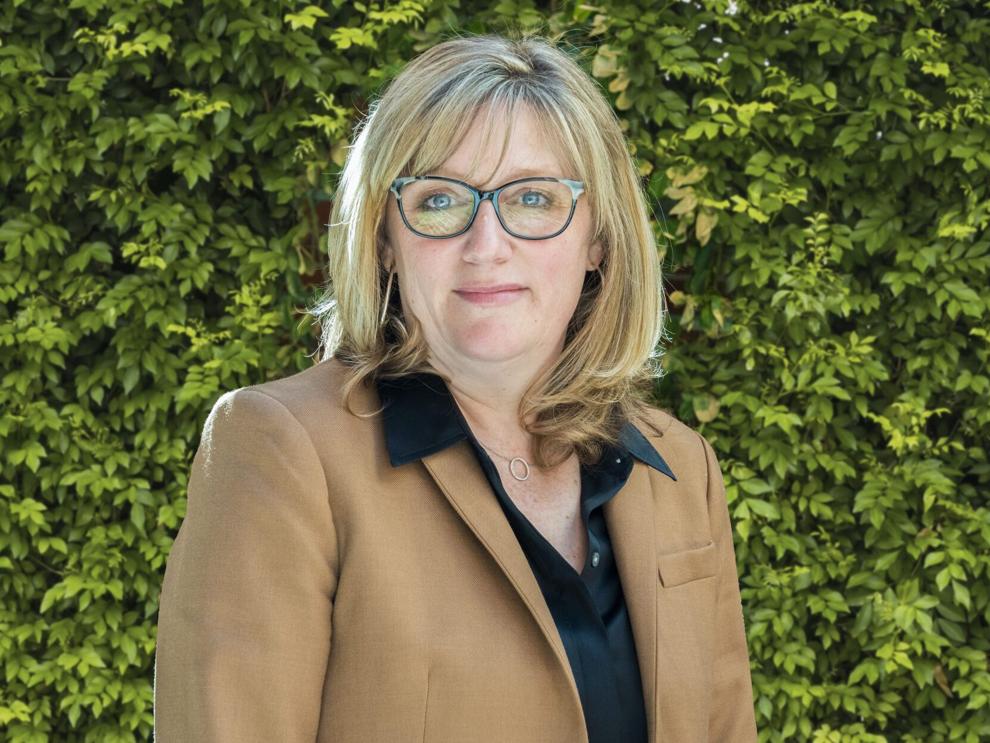 We've been through a lot over the past year: a pandemic, a recession, racial violence, political uncertainty, and wildfires, drought, and disease made worse by climate change. The COVID-19 pandemic isn't over, but the end is in sight. It's time for us to think about what the future holds.
If Colorado is going to build back better, it must be on a foundation of what makes us unique: our dynamic communities, our stunning outdoors, and our climate that supports them both. While no single policy can accomplish all of these goals at once, there are concrete steps that our leaders can take.
Building back better must focus on people first. Colorado's communities are resilient, but they are also hurting. Recent wildfires and droughts remind us that dirty air pollution and climate change are already having a serious impact on Coloradans. Worse yet, Black, indigenous and Latinx communities, and other communities of color continue to be unfairly targeted for industrial and other sources of pollution that bring poor air quality, which is correlated with higher COVID-19 transmission. We must tackle this problem head on. 
Gov. Polis ran and won on a platform of bold climate action. And Coloradans support climate action, with seven-in-10 saying "protecting the environment and combating climate change" was central to their vote in 2020 exit polling from Global Strategy Group. Among Latinx voters, that number jumps to more than 90 percent. Our state and our communities are looking to Polis to deliver on his promise by cutting climate pollution in half by 2030 and all but eliminating it by 2050.
Accomplishing this goal will not be easy, but it is doable. And more importantly, the science is clear that we must hit these targets if we are going to leave a legacy for our children and grandchildren.
Polis and his team delivered his vision for climate action through his climate roadmap. Now that we have his plan, our leaders should swiftly put it into action to ensure we hit our climate targets. Colorado can build back better with a clean economy for the future. With the 2021 legislative session getting underway, cleaning up how we power our businesses, homes, and cars and working toward environmental and racial justice will be a top priority.
Because, in addition to threatening our communities, climate change also threatens our landscapes. 
From pocket parks to prominent landscapes, Coloradans flocked outside this year to find comfort and safety in the midst of this global pandemic. Polis and our legislative leaders were wise to begin working to increase funding for our expanding state parks system before the COVID-19 pandemic changed our daily lives — and wiser, still, to protect funding for these important places afterwards. In fact, recent polling from Colorado College found that an astounding 94 percent of Coloradans agree that "even with state budget problems, we should still find money to protect the state's land, water, and wildlife." Our leaders should heed the public's call, while also working to ensure that all Coloradans — regardless of the color of their skin, where they are from, or how much money they make — feel welcome and have access to Colorado's outdoor places. 
As our leaders work to protect our treasured public lands, they should also remember our lakes, rivers, and other waterways. Protecting waterways is critical in the fight against climate change and our leaders can restore these places by reinstating the Clean Water Rule that was gutted under the Trump administration. Lawmakers need to give local communities the tools they need to rebuild their economies through outdoor recreation by updating outdated rules that make it hard for local communities to promote both recreation and healthy rivers. 
With new vaccines arriving every day and federal leadership back in pro-conservation hands, it's time to look forward. The work to build back better begins with leaders prioritizing our communities, climate, and conservation. 
Kelly Nordini is executive director of Conservation Colorado, the state's largest environmental advocacy organization.