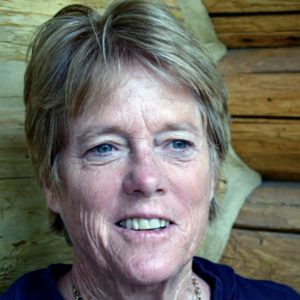 Gov. Jared Polis' RISE COVID-19 fund of $32 million+ is dedicated to remediating learning challenges related to the economic, social, and health impacts of COVID-19 for Colorado's students. The governor delegated managing the $32 million+ fund and its applicants to the Gates Family Foundation and Gary Community Investments.
These entities support education policy with a particular focus: supporting business and career path development for Colorado's schoolchildren. This emphasis receives lots of funding out of the $32 million when other needs cry out for money. The long-term relationships of the various leaders involved with RISE funding allocations deserve examination.
Gates Family Foundation is run by mixed urban-retail real estate developer Thomas Gougeon. He is also a director of the Piton Foundation, with Sam Gary, oil magnate, as chair and Nancy Gary as director. Sam and Nancy Gary founded Gary Community Investments, a B Corporation that meets "higher standards of social and environmental performance, accountability, and transparency," with former state senator as well as former candidate for U.S. Senate and Colorado governor Mike Johnston as CEO.
Mike Johnston is chair of the committee that reviewed applicants for the $32 million under the auspices of the Gates Family Foundation. Johnston's former legislative director, Scott LaBand, is president of Colorado Succeeds, that "connects business, education, and government together… to meet the workforce demands of tomorrow." LaBand, like Gougeon, was a real estate developer before coming into the education world. Seven of the first round of RISE grant recipients have strong connections to Colorado Succeeds and its school-to-work emphasis. 
The total funding claimed by Colorado Succeeds with its education partners in their Homegrown Talent Initiative and The Succeeds Prize adds up to $7,452,715. Pitch in another $278,000 to the Charter School Institute providing support for New America Schools founded by Jared Polis, and that's a lot of money to entities with connections in high places.
Mike Johnston's and Scott LaBand's legacy at the Colorado state house was SB-191, an educator performance evaluation system tying core standards to test scores to teacher evaluations to teacher compensation. The testing in the bill cost school districts millions of dollars in technology and assessment expense plus many days of teaching time used for test preparation. While a majority of educators objected to the legislation, Johnston and LaBand pushed the bill through.
With COVID-19, the arguments have reversed. The SB-191 testing to evaluation system never was fully funded so it was never fully implemented. Today's chaotic education environment has exacerbated the bill's failure to produce system-wide results any better than what existed before the bill.
Now, educators argue that testing, even using SAT 's or ACT's, is not workable in the COVID-19 environment. Many prominent universities have made these tests optional, asserting that grades are a better, more accurate predictor of college success.
School-to-career paths certainly have their place in public education. But have Johnston's and LaBand's influence once again pushed education dollars towards a low priority, if not completely wrong direction, given the grave negative impact of COVID-19 on schools?
Some of the $32 million is going toward addressing mental health for school children. The University of Northern Colorado will receive $2.7 million to help pre-kindergarten children with disabilities. Silverton schools will receive about $300,000 to help students with housing and food. 
Abraham Maslow's famous hierarchy of needs triangle places shelter, food, water, and safety as the most basic needs. If those needs aren't satisfied, then nothing else matters.
Colorado Succeeds has its own triangle. It doesn't address food, housing, or safety. It asserts principles in its triangle base such as "fund students, not systems," "eliminate silos, share everything," "measure performance, continually improve," "equip all families with information and access," "empower local learning providers," "set expectations, get out of the way," and "focus on outputs, not inputs."
If these principles are guiding RISE funding decisions when Maslow's physiological and safety needs are unmet for many students, then short-term success and long-term sustainability within the state's neediest populations won't happen. 
The governor's decision to give COVID-19 funding decisions in education to leaders who've led the state down dead ends in the recent past doesn't bode well. It's unclear at this point how the state will measure the success of the funded programs. If the foxes do the measurements, we better watch the chicken houses very carefully.