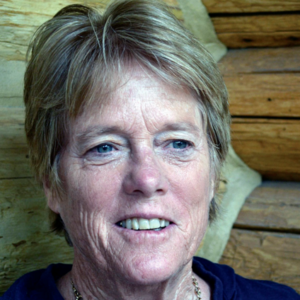 Conservation easements will get another reboot in 2020 if the HB19-1264 Conservation Easement Working Group can figure its way through a briar patch of thorny issues.
This is not your ordinary legislative working group. Members have frequently and hotly testified against each other's interests at legislative committee hearings. Erik Glenn, Working Group co-chair, is executive director of the Colorado Cattlemen's Agriculture Land Trust (CCALT). He has testified on the benefits of easements, especially the irrevocable, "in perpetuity" kind. Rebutting land holder complaints, he stated to committees that landowners had to perform their "due diligence" to make sure their easements were viable.
Alan Gentz, the other co-chair, is a land holder with two easements. He started out trusting the program by protecting some farm property prime for development. The Colorado Department of Revenue (DOR) rejected the appraised value and tax credits after the credits were redeemed, asserting the land had no value.
The Gentzes produced five appraisals for DOR attesting to the land's worth, but each was dismissed. The Gentzes spent over $250,000 to deal with the problem, according to reporter Marianne Goodland of Colorado Politics, and had to repay tax credits. In a conservation easement bill hearing this year, Gentz told a House committee that the program should be eliminated as a bait and switch, with state agencies abusing their powers.
In today's meeting, the two men were polite in every way and provided ground rules for the group. These include being open-minded, respectful, professional, empathetic, creative, and solutions-oriented. Other ground rules were not as optimistic: no personal attacks and no sabotage. OK, then.
The farmer and the trust executive laid out three issues for the committee: landowner reparations, alternative property valuation, and administration of orphan easements.
The reparations issue for rejected appraisals and tax credits has the staying power of a decade-long sticker weed infestation. Early on, the easement program was pretty much unfettered, and tax credits went out the door in large quantities. Many cash-strapped land owners sold their tax credits to Colorado income tax payers who wanted a break. Then surprise, DOR rejected the easement appraisals and went after the landowners for the unpaid taxes. Landowners were stuck with big bills, some large enough to cause financial ruin.
Every year since the tax credit disallowance, these land owners have tried to get the legislature to repair the financial damage, and every year the legislature says NO. The Working Group is supposed to come up with ideas on how to repair the festering wound.
The alternative valuation issue presents the possibility of finding new ways to appraise property that DOR claims has no value. Land that protects ecosystems has value, perhaps, even when it's not attached to property development. This issue is tough because no other state has undertaken alternative appraisals for easements. The Group must make sure that new methodologies aren't susceptible to fraud. It's fear of bad appraisals that stymies new easements today.
Administration of orphan easements gets to the concept of "in perpetuity." Some easements have lost their trust holder. It's hard to know how many because the state doesn't have a centralized recording system yet. HB19-1264 sets up a mapping program accessible to the public that will tell where every conservation easement that can be tracked down is located. DOR is supposed to make sure that the trusts are doing their monitoring job, but there are few state employees assigned to this voluminous work.
The public and the press can't step in with oversight because the easements are certified at the county level in titles. The Working Group needs to figure out a way to uncover orphan easements and track whether proper monitoring is completed to ensure that the state, when it gives out tax credits, gets its easement's worth.
Unfortunately the Working Group receives no money for travel or other expenses, has no state-authorized administrative support, and must rely on the help of interested parties to do its business.
Paula Noonan owns Colorado Capitol Watch, the state's premier legislature tracking platform.