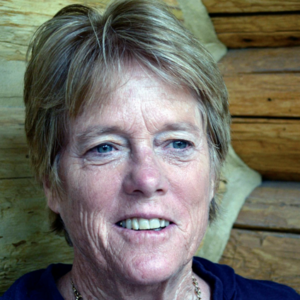 State Board of Education Queen Angelika Schroeder and her favorite courtier Steve Durham exclaimed "off with their heads" at an "emergency" late afternoon meeting Monday concerning the "rogue" actions of the Adams 14 School Board in its relationship with MGT, the school management consultants hired to "turn around" the District.
Okay, they aren't literally royalty and they didn't literally say "off with their heads!" Durham, Board member from Colorado Springs, did say multiple times that the Adams 14 Board had "misbehaved," and that the State Board shouldn't reward their "misbehavior." He also used the term "rogue." No one on the State Board objected to his derisive language, at least not in the open meeting.
Isn't that the problem with the State Board and its relationship with school districts with ethnically and racially diverse populations? Adams 14 is a minority-majority district with more than half of its students bi-lingual and learning English. Over 60 percent of students are on the school lunch program.
Further, the Commerce City district has the Suncor Refinery in its south side throwing up Volatile Organic Chemicals and other gunk into the air, causing respiratory problems among its children. More, it has the oil and gas fracking industry in Adams and Weld Counties leaking methane and other pollutants, exacerbating air pollution. And now the State Board of Education is de-certifying Adams District 14's accreditation. Isn't it the poor that always get the short stick?
The State Board's mostly upper-middle-class-or-higher members object to Adams District 14's actions toward MGT, the management consultants forced on it by a State Board mandate in 2018. District 14 has spent over $7 million of an $8.2 million contract with MGT in two years. The contract goes for four years. MGT wants more money to finish its work, plus a $500,000 bonus for raising the graduation rate from 63 percent to 65 percent. Boy, wouldn't every school district in the state love to give their employees a big fat bonus for raising graduation rates?
Adams 14 Board hired a new superintendent this summer, Karla Loria, to begin the transition from MGT's management to district-management. Loria, formerly chief academic officer for Clark County schools in Nevada, engaged a consulting company, Burns/Van Fleet, to audit MGT's work. Let's note that both MGT and Burns/Van Fleet are for-profit entities making their money off public education. Let's also note that the Adams 14 board wanted the Mapleton School District engaged to help with its turnaround but the State Board rejected that option in favor of the for-profit MGT.
The Burns/Van Fleet audit states, in essence, that MGT has failed. To quote from the audit directly, MGT "holding itself out as a turnaround firm was outrageous." Eric Parish, executive from MGT, objected to the Burns/Van Fleet language and message in a recent opinion article. He said that MGT had not had "a single complaint" about its work in Adams 14.
Parish must have tuned out MGT's engagement with Adams 14 parents in March during which parents stated they were tired of not being listened to by the management company. As a Chalkbeat article reported at the time, "We just want to feel like we're not working against the current," said Rafael Bautista, a parent of three Adams 14 students at the meeting. "Like they're taking us into account."
Adams 14 parents surely feel the same way about the State Board, as its executive session and emergency meeting had no input from citizens. Lisa Escarcega, new board member from Denver, commented that she felt there was a "hole" in her knowledge about what was happening in Adams 14 because she hadn't heard from its community.
Superintendent Loria and the Adams 14 Board have paid up on MGT's bills. The district signed the memorandum of understanding the State Board wanted. MGT didn't sign because it demands more money. Durham argues, however, that it's Adams 14 that must be punished.
When school districts have many students unable to meet standards on tests, year after year, the state's response is now what we're seeing in Adams 14. Unfortunately, it's not summoning up engagement from the community itself, or providing resources so kids can go to school full time rather than work full time, or ensuring mental health support, or providing sufficient health care, or full basic nutrition. No, the State Board is saying "you're misbehavin'."