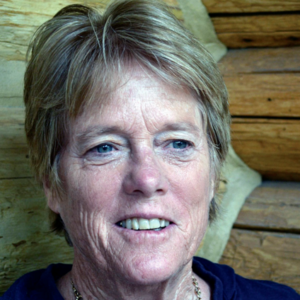 Colorado's reputation as the epicenter of the climate and energy debate is well earned.  Our hard-fought 2014 methane rules are often cited as the "strongest" in controlling emissions and leaks.  They served as a foundation for 2016 rules set at the federal level.
The state's methane rules now stand as a counter to the Trump administration's rollback of methane regulation on federal lands outside Colorado. 
Trump's rollback reduces pipeline inspection for gas leaks.  Colorado's drillers repaired 73,000 methane leaks since 2015, according to the Associated Press.  The number of leaks declined to 17,250 in 2017.
On a related front, air quality deteriorated in the summer of 2018 because it was hot, said Mike Silverstein, executive director of the Regional Air Quality Council, in the Colorado Sun.  "This summer, 2018, we blew it. It was really the meteorology.  It was much warmer this summer and we can't control the weather."  
In fact, the Front Range hasn't met 2008 or 2015 federal standards for healthy air quality ever. The bad air mostly banks up against the mountains along Jefferson County and Fort Collins even though the pollution is created by cars and oil and gas drilling to the east.
The Colorado Oil and Gas Conservation Commission passed a rule unanimously this week to push drilling setbacks 1000 feet away from school buildings and playgrounds, essentially the requirement of HB18-1352 that failed in the 2018 legislative session, as Colorado Politicsreported.  The industry vigorously rejected the legislation then, but now, eight months later, its spokespeople vigorously support the new rules. 
The industry probably feels it can be generous after winning the Prop 112 battle. Maybe the industry will go all out and support in 2019 the requirements of 2018's HB-1419 on well head integrity.
Climate worriers are looking for someone in Colorado's political leadership to take on global warming, given the recent results of an updated report by the UN Intergovernmental Panel on Climate Change. According to this report and a similar study conducted by the U.S. National Climate Assessment, the globe's temperature will increase by 1.5 degrees Celsius sometime between 2030 and 2052, a tipping point that scientists believe will have very scary impacts on people. 
So far, the grassroots search hasn't turned up much, as politicians from both parties mostly rejected Prop 112, which in the context of all of climate change, only asked for a 2,500 foot setback on drilling near homes and other properties.
Grassroots sustainability activists have approached Democratic members of Colorado's U.S. Congressional delegation to take the lead. Rep. Diana DeGette of Denver promises to make a statement sometime in the next 30 days. Her staff indicates that she supports further study. Newly elected Rep. Joe Neguse from Boulder signed on to the Green New Deal which will set up a special congressional committee to develop a plan to confront global warming.  Other Democrats are lukewarm, so to speak, on the Green New Deal.
The Deal addresses the economic challenges of moving toward a sustainable environment.  While the oil and gas industry cites 43,000 energy jobs in Colorado, the Deal cites the economic boon of boosting solar and wind for electricity, retrofitting homes for energy efficiency, designing homes to produce electricity through solar construction, improving the power grid for more efficient energy distribution, working on forest management to remediate fire danger, and training for workers to do all this work.  
Transitions are always tough on people.  Climate worriers are trying to work through how to make this transition less disruptive than climate change itself. President Franklin Roosevelt was the change leader in the 1930s.  In this decade in this century, the job is still open. 
Paula Noonan owns Colorado Capitol Watch, the state's premier legislature tracking platform.