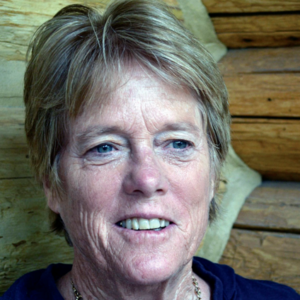 The nation is divided evenly between Democrats and Republicans, but Colorado is in the blue column. Republicans have so much re-thinking to do.
The pro-Trump, flag-waving, pickup truck caravan on C-470 Sunday before the election that slowed traffic in both east-bound lanes, forcing drivers who needed to get somewhere timely into the pay lane, did not do the winning trick. Too late and tone deaf. The election in Colorado was already decided by the overwhelming mail-in votes of Democrats and unaffiliated voters, especially women, for President-elect Joe Biden and down-ballot candidates.
Lauren Boebert's victory in CD-3 may give some condolence, but if the Republican Party follows her trail, it won't win a majority again in Colorado for a very long time. Boebert's pro-gun agenda is way out of touch with a large majority of women voters whom the GOP needs to persuade to have a chance in the state.
Under the radar were the tight victories of Republican state Sens. Bob Rankin and Kevin Priola. Rankin narrowly won his western slope race that looked close from the moment mail-in ballots arrived. His district is shifting under his feet.
Kevin Priola's slim victory in Democrat-favored Adams County is impressive. He won by more in 2016, but given the anti-Trumpiness of Colorado, his victory significantly exceeded registration numbers. If Republicans are looking for some path other than down gopher holes, they should study Priola's way of working with Democrats when it makes sense for his district.
Fortunately for the state House super-minority, Republican members will not have Patrick Neville as their leader in the 2021 General Assembly. His Rocky Mountain Gun Owners' heat-packing positions are way out of sync with Colorado's citizens. So are his hard stands against women's basic right to making their own medical decisions without untoward interference from government.
New Minority Leader Hugh McKean apparently will have to keep his arms spread wide open to herd the cats in his caucus. Support for the GOP's social issues has petered out, leaving remaining alleys for Republicans on economic, environmental, and education issues. Ideas anyone?
Women clearly pushed the family leave proposition way across the finish line. The implication: a large majority of Coloradans want solutions to their everyday needs, such as for care… of family and children. Lowering taxes to "put more money in the pockets of the people" isn't enough.
As to the environment, Republicans in the upper Front Range have given up their space to Democrats due to their unwavering support of oil and gas drilling interests. In the heart of aspiring suburbia, elected GOPers in 2019 and 2020 went out of their way to allow extraction companies to get as close as possible to homes and schools.
In too many circumstances, when citizens asked this industry to back off, the GOP stood with anti-regulation interests based on property rights and economic arguments. Not nearly good enough to protect personal health and suburban home values.
The GOP will have to figure out some way to wrangle the oil and gas people into doing more to protect air quality, reduce industrial impacts, and ensure they don't leave an untidy drilling footprint for Colorado's tax payers to clean up. Working on support to refit the state's infrastructure for sustainability makes sense. Creating job pathways from extraction to renewable energy work seems compatible with GOP principles.
Education funding must be the next big issue for the state. Here's an idea for both parties: For more than a decade public education has suffered underfunding and higher education has sucked eggs. The business community was successful in killing the "Gallagher" amendment on property taxes. Voters also decided to reduce state income taxes. These decisions will certainly affect dollars available for public schools already underwater due to the previous decade's recession and COVID.
Isn't it time to put some more money into education's pot? It must strike many as ridiculous that the current method for helping public education and higher education bridge financial ditches is through sin taxes. Haven't we run out of taxable sins?
Both parties can put Colorado on a permanent glide to prosperity if they fix TABOR. Time to repair the ledger. Reform TABOR and make Colorado great again sometime soon.