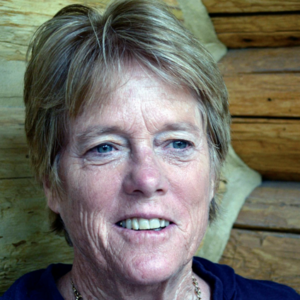 Colorado GOP vice chair Kristi Brown cites Rep. Shane Sandridge, R-14 of El Paso County, on Facebook for his "awesome take-home from the legislative session that is FINALLY over."
Brown refers to Sandridge's contention that Colorado has never "suffered more bills focused on fundamentally changing our way of life." The novice Rep. Sandridge states on Facebook that "Mothers within our state gathered in the hundreds to push back on bills that attacked parental rights… In my opinion, the 2019 session was truly the session of the Colorado mother." Vice chair Brown adds, "The mothers of Colorado are definitely far from done."
Women definitely had a huge effect on the 2019 session, and mothers from both political parties definitely flexed their triceps. The outcomes didn't usually go Brown's or Sandridge's way, however.
Novice Sandridge voted his far-to-the-right orientation. He mostly matched votes with final-termer Rep. Steve Humphrey, a far-to-the-right Republican from Weld County. Sandridge voted YES on 219 final reading bills and NO 256 times; Humphrey recorded 220 YES/256NO votes.
The House bills that Sandridge voted NO on that concerned women included sex education, vaccinations, gun control for individuals who would harm themselves or others, substance use recovery, nicotine control, dental services for pregnant women, capital construction for schools, water quality, youth suicide prevention, conversion therapy for minors, health care savings, higher ed tuition financial aid, school nurses, minimum wage, family leave, census outreach, climate action to reduce pollution, mental health insurance parity, college savings accounts, health insurance for breast imaging, and affordable housing.
With the exception of the Dem-sponsored vaccinations bill and nicotine tax bill, Dem mothers and other concerned Dem women helped to push the bills, sometimes amended, through to the governor's signature.
This result is no surprise, given Colorado women's politics in 2019. As of May 2019, women have out-registered men by 100,000 voters. They dominate the Democratic party. No county has more Democratic men voters than women voters. Among the largest state counties, women dominate from 56 percent of registered Dems in Pueblo and Denver counties to as high as 61 percent of Dems in Douglas County.
These numbers contrast with Republican voter registration. Not only is the GOP trending down, but the percentage of GOP women voters to men is as much as 3 percent lower in the eleven largest counties. Women Republican voters exceed men in only seven rural counties.
Colorado's Democratic women have mostly stymied the Republican pro-life agenda taking over red states. Right now, there are 474 women's reproduction bills in states across the nation. The bills would reduce access to abortion and address fetal pain, fetal heartbeats, ultrasound imaging and informed consent, religious conscience protections, sex discrimination abortions, and preserving the life of early born fetuses.
Some legislation affects contraception, such as notifying women that they can stop a chemical abortion by not taking part 2 of morning after pills. Other bills assert that taking minors across state lines for abortions is criminal.
As of now, Missouri leads with 36 bills limiting abortion, contraception, and other health care needs. Alabama has taken the most severe steps making abortion a Class A felony and attempted abortion a Class C felony.
Colorado had only two bills related to women's reproduction and human sexuality. The most contentious bill, on sex education, was unique in the nation. It passed with all Dems but one voting YES and all Republicans but two voting NO.
GOP Vice Chair Brown is probably correct that mothers' influence on legislation in Colorado is far from done. Next year, Coloradans can expect more legislation related to family leave, job equity, and comprehensive health care. That's not the direction Republicans hope for, but it is where the state is headed.
Paula Noonan owns Colorado Capitol Watch, the state's premier legislature tracking platform.