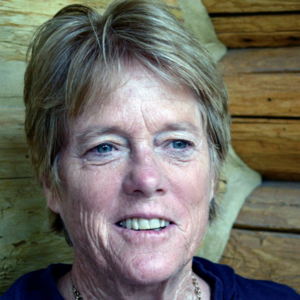 It's graduation time across the state. Families and friends are thrilled that their students are moving on to the next stage of their lives but may not be so excited by the speeches that often accompany the ceremonies.
Not so at Smoky Hill High School, the home of the "herd" that lives and learns the "buffalo way. " This high school of 2,200 kids across the dam from the big campus on the west side of Cherry Creek reservoir educates kids who grow up in four bedroom, three bath homes and kids who have no home. Forty percent of the student body is on free or reduced lunch.
Children from 30 countries from every continent but Antarctica fill the campus.
On graduation day, students carrying a flag from each country proudly led the seniors into the Ritchie Center at the University of Denver.
As student body president Chiti Shah said when introducing graduates, "We are diverse and we are one – we are the herd!" Much applause from the audience. She's going to Johns Hopkins in the fall.
The eleven valedictorians, all of whom achieved perfect grades, will attend colleges from east to west coast and in between along with many other graduates. Seniors earned over $11.5 million in scholarships, including a National Merit Scholarship for Michael Alisky and a Boettcher Scholarship for Malaysia Atwater.
The presenters were seniors. They spoke of their personal experiences growing up and learning at Smoky Hill. One senior spent many years homeless, with an alcoholic father and addicted mother. "I could only control one thing," she said. "That was my education. "
Another student talked about her anxiety and depression. She loves animals and has made them her focus. She became an academic star.
Rocket man described how he and his father built flying objects every Saturday and shot them off at local parks. It became his dream to be the guy who launches tubes into space. He'll be studying aeronautic engineering.
A young woman took us back to her first day of third grade. The children introduced themselves, she said. After she gave her little self-presentation, she was greeted by silence from the half of the class that was white and the half of the class that was black. Finally, a black child said, "You talk like a white person." Nine years later, now, in the present, she said, "I don't talk like a white person and I don't talk like a black person. I am my own person."
School principal Chuck Puga describes how his students follow the path of the "buffalo way." "We talk about tough things," he says. "We talk about race, equity, and perception. We help kids understand differences and commonalities."
The school has a strong community focus. Students raised $140,000 over six years through projects to support the Make a Wish Foundation. The Class of 2019 raised more money for giant electronic displays in the gymnasium for assemblies and sports.
While there are 23 sports and more co-curricular activities, any group of students who can find a faculty sponsor can start a school club. The range is rich and entertaining, including the Asian Culture Club/Anime, Clay Club, Model United Nations, Muslim Student Association, Philosophy Club, Ping Pong Club, and Sisterhood.
"We make sure that student voices matter," says Principal Puga. Students wanted input into the school attire policy, so "students rewrote it and we have a new dress code."
There's no shortage of choice. Fifty students graduated with International Baccalaureate diplomas and 250 seniors took 860 AP tests. The school can prepare kids to be auto mechanics or for a military career. Eighty percent of students were accepted for college.
As legislators and education observers across the political spectrum look for examples of successful, diverse schools, here's one right in plain sight. Its student focus, according to Principal Puga, is its foundation. Give kids a reason to go to school and stay in school and guess what: they'll succeed in school.
Congratulations to the Smoky Hill Class of 2019. Congratulations to my grandson.
Paula Noonan owns Colorado Capitol Watch, the state's premier legislature tracking platform.