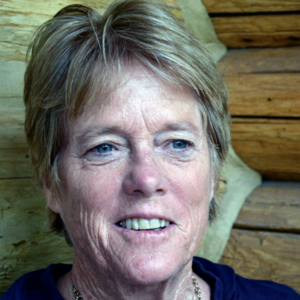 Don't call us, we'll call you. That's the message for seniors 65-plus who are trying to get their COVID vaccinations.
The state opened a call center with 50 representatives to answer questions this week. Unfortunately, 50 reps aren't near enough. The wait time for a test call was 125 minutes, discouraging to most people. For anyone who gets through, the answer to where to get a COVID vaccination will go something like this — go online, sign up, wait for someone to contact you.
CU Health has been vaccinating its patients in its health care system based on "random selection." It shot 1,000 people over the weekend and wants to do another 10,000 the last weekend in January in a mass inoculation at Coors Field. CU seems to have the vaccine edge over other insurers. Maybe it's the name Colorado and their semi-state government status. Raise your hand if you want to drive to a 10,000-car mashup at Coors Field. CU Health will need 500 shot givers over 20 hours to hit the 10,000 mark. 
It's no problem to sign up for a CU shot for those already in their health care system. For the rest of us stooges, there's a form to fill out that includes enough personal information to ensure a constant flow of non-vaccine related notices. Then there's always the worry that the system can get hacked.
The Colorado Department of Public Health and Environment has its website on COVID. If a Coloradan clicks around long enough, a list of vaccination sites comes up with phone numbers. It's tantalizing, but unproductive. 
Call a listed Safeway pharmacy and listen to a message that says the store won't take your call. Go register online. Call a King Soopers number and same thing. Go to Centura and fill in its form. At least Centura won't use your information for marketing purposes, according to a reliable source. 
Same with Kaiser. You can put yourself on their list. Then wait. There's no heads-up, apparently, until your random name hits the list. If that's the end of February and you put your name on the list in the middle of January, that's a long time to wait with no communication.
If you're a working stooge, this all takes a lot of time. If you're not computer literate, the shot delivery system is indecipherable. If you don't have access to computers or cell phones, or don't know that it's the Colorado Department of Public Health and Environment that provides information, then you suck eggs. And for some reason, hospitals are targeted to receive a lot of the vaccine. The hospitals contact their patients who can get their shots, but if you haven't been to a hospital ever or you don't have insurance, then forget about contact from vaccine providers.
Is it surprising, then, according to local news reporting, that most of the people receiving shots early are the well-educated and affluent who live in high-rent districts in the metro areas and state? 
To be fair, the state isn't experienced in delivering so much service to so many with uncertain product delivery from vendors. The federal government that organizes vaccine delivery to states was run by an incompetent administration, possibly to prove that government incompetence is the only form of competence government can do.
State employees aren't skilled at this kind of work. In general, state jobs are technical, think air pollution control; revenue-based, think taxes; registrations, think motor vehicle and incorporation; natural resources management, think state parks and hunting licenses. Gov. Polis's expertise as a business person is in money investment not shot distribution.
It's possible to think differently. Some companies deliver a vast product line to many millions in one day. Think Costco and Target Corporation on the retail side and Amazon on the wholesale and retail delivery side. These enterprises know how to distribute lots of stuff fast, unlike hospitals and other medical providers that provide complex medical services to relatively small numbers of people at any one time.
A super pandemic deserves super solutions. It's not too late to put the retail and wholesale delivery experts on the problem. It's their patriotic duty to help, and it's in the retailers' best interests to get people and the economy rolling again. Gov. Polis, give Costco, Target, and Amazon a call. We're all hoping they'll pick up if you do.