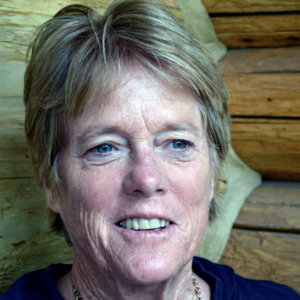 The butterfly effect is an apt metaphor for the fate of Colorado public schools this fall. The effect refers to chaos theory in which a small event in one location can cause a huge effect in another location. A butterrfly's wing flutter in Brazil creates a devastating tornado in Dorothy's Kansas.
Chaos theory will be fully tested on students, teachers, and school support staff. The butterfly effect will meet the petri dish.
Many school districts in the state are planning to open their buildings in August. Some will open the third week, some will open the last week. The timing seems inconsequential on the surface, but it can have a big impact on success if COVID-19 infections incurred weeks earlier come into play.
No one knows to what extent children are virus vectors or whether Colorado teachers can safely educate 30 kids in person, adult to child. No one knows whether bus transportation can safely move children from home to school and back. No one knows whether children 11 to 17 in age can safely mix in elective classes without infecting each other, their teachers, their parents, their grandparents.
No one will know how many children will go to the first day of school infected, even though the precaution of temperature taking and symptom assessment will occur. One way to reduce chaos would be to test enough students now to understand whether there's a risk in August. School administrators will say there isn't any money for that effort.
Despite the unknowns, parents and students, in many cases, are willing to live with the risks because, as it turns out, learning in a classroom face to face with a teacher is good. While some students will avoid the unknowns through online, virtual education, most will probably return to classrooms, if surveys are an indication.
The people perhaps most worried about the unknowns are school employees in the buildings. They will be inside the petri dish with the kids. They will be breathing air that may not be sufficiently ventilated (another unknown) and managing students who may or may not cooperate with wearing masks. On the very first day, teachers will discover whether maintaining 6 feet of separation between students is doable.
Colorado's public school teachers and other in-building staff may wonder what the faculties at Harvard, MIT, and many other colleges and universities know. These institutions are presenting most of their courses online. The universities may take a substantial financial hit as students in their entering freshman classes are putting off their education for a year so they can have a chance at in-person learning. Harvard and MIT went to court this week to prevent the Trump administration from ejecting international students from the U.S. due to all online course delivery. The universities won their case.
The two biggest unknowns for public schools are a result of our actions as Coloradans. First, COVID-19 is on the uptick. El Paso County has a 7% infection rate of tested individuals. The target is 5%. When Coloradans congregate inside, without masks, infection is predictable, inevitable. One need only observe Florida, Texas, Arizona, Los Angeles and San Diego to understand how our distinctly American behaviors, as opposed to South Koreans or New Zealand's citizens, affect chaos. If Colorado's adults can't keep masks on and successfully socially distance, how can we possibly expect our kids to do so?
Second, for public schools to implement safety consistently across the months, they need more money. Right now, there's less. Without help from our federal government, schools won't have the resources for personal protective equipment, adequate cleaning, improving ventilation systems and ensuring that individuals who do get sick receive excellent care. Coloradans who want to reduce the impact of chaos on their schools should communicate immediately with Congress over the need for more funding, not punishment, for K-12.
COVID-19 has brought a mess down on our Colorado heads. For kids and employees to return to public school buildings safely, every Coloradan must do the little things right, over and over and over again. Only that effort will produce the safest, least chaotic results, we hope.