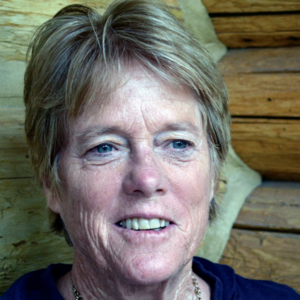 "What's past is prologue," from Shakespeare's The Tempest, has two meanings, both relevant to what may, or may not, happen in the state's 2020 General Assembly that opened Wednesday.
The conventional meaning today is what happens in the past is likely to be repeated. Shakespeare gave it an opposite meaning: the past is merely the first step, or prologue, setting the stage for the next glorious act. Unfortunately, in the The Tempest, that act was a thwarted political murder of a King by his ambitious brother. Typical Shakespeare dark fantasy.
Both meanings are likely to define the 2020 session, depending on point of view.
Since at least 2012, when legislators who end their terms in 2020 were elected, Democrats have voted with overwhelming consistency, almost unanimity, on bills that reach a final action.
In the 2019 House of Representatives, for example, members had final votes on 460 bills. One Democratic representative, Adrienne Benevidez, voted NO 29 times, the most of any in her party. Thirty-six Democratic House members voted YES at least 450 times out of the 460 bills. That's a lot of agreement among Democratic legislators and testimony to House Speaker KC Becker's bill management.
In the 2019 Senate, the two most rebellious Democratic Senators, Domenick Moreno and Rachel Zenzinger, voted NO four times out of 451 bills that reached a third, or final reading. It's true that Democratic senators tanked the 2019 family leave bill and legislation to eliminate the death penalty. These issues will re-run in 2020 perhaps with better prospects.
On the GOP side, a divided caucus has defined the Republican party. Both the House and the Senate have generally three categories of GOP legislators: super conservative, conservative, moderate conservative.
Eight Republican House members, led by Minority Leader Patrick Neville, comprise the group of super conservatives. Three of these representatives voted NO more often than YES on the 451 final action votes: Steve Humphrey, Shane Sandridge, and Lori Saine.
Another eight members fit the conservative category, with YES votes ranging from 253 to 288 out of 451. Seven GOP members are moderate conservatives, with more than 290 YES votes. Only one GOP representative, Jim Wilson, voted with the Democrats 70 percent of the time (322 YES votes).
Republican senators divide into the same super conservative, conservative, moderate conservative categories as the House. No senators are upside down on YES/NO votes. Even the most conservative senator by votes, Jerry Sonnenberg, worked with Democrats on legislation that helped rural Coloradans, especially for roads and hospitals.
Five GOP senators voted YES on final action legislation more than 75 percent of the time: Kevin Priola, Don Coram, Bob Rankin, Jack Tate, and Larry Crowder. If you're seeking bipartisan bill support, these senators offer opportunity.
The Democratic majority in the House is dominant enough that Dem legislators can lose a couple of votes and still pass legislation. That means, the heavy play will happen in the Senate, as it did last year, where the majority numbers are small. If Democrats lose just a couple of votes from their own party, as they did with the family leave and death penalty bills last year, they'll need to pick up votes from those moderate conservatives.
If GOP legislators or organizations with a conservative agenda want to pass bills, they definitely need lots of help from Democrats. Don't look for ideologically conservative bills to get any traction.
Substantive bills that aren't specifically ideological are most interesting. Last year, Democratic senators offered a bill to increase wages for home health care services. Medicaid pays for these services, so supporters needed legislators to increase funds to cover the cost. Sponsors added training and registration requirements that home health care providers and receivers saw as a threat to the program.
The advocacy groups against the bill language mobilized a mini-revolution. They sent emails and attended committee hearings en masse. Their strong efforts won the day. The bill was amended and then passed.
It's likely that this history will repeat in 2020. It's also possible that some really good bills will get through, shining some glory on legislators just in time for the election. As the great English bard wrote, past is prologue.
Paula Noonan owns Colorado Capitol Watch, the state's premier legislature tracking platform.