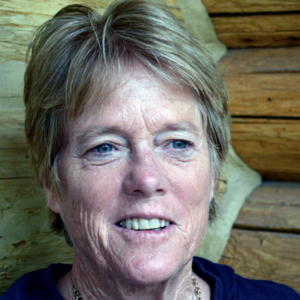 Two outstanding scholars who spent their best teaching years here in Colorado died in June. With them goes a deep reservoir of knowledge of Shakespeare and the English Renaissance and early 19th century American literature and intellectual history.
Gerald (Jerry) Chapman taught at the University of Denver from 1962 until his retirement. Dr. Chapman arrived as the new chair, and he hired Dr. Robert (Bob) Richardson shortly after. Richardson taught at the University for 23 years.
Chapman grew up in small-town Texas. Richardson grew up in Medford, Mass., near where the subjects of his learning lived, Henry Thoreau, Ralph Waldo Emerson, and William James. The two scholars studied at Harvard under the celebrated literary critic Walter Jackson Bate, known for his seminal biographies of Samuel Johnson and John Keats.
DU's English Department thrived under Chapman's and Richardson's leadership. With author John Williams, whose novels "Butcher's Crossing," "Stoner" and "Augustus" have seen magnificent renewed acknowledgment, Chapman took DU's creative writing program to esteemed levels. New York novelist Seymour Epstein and poet Robert Pawlowski joined the department and engaged a new generation of writers.
Chapman's Shakespeare courses put undergraduates and graduate students alike into the wild world of the great playwright's imagination. The much honored professor started at the beginning of Shakespeare's career, with early comedies such as "Taming of the Shrew" and "Love's Labour's Lost," and drew students into the burgeoning talent.
Shakespeare's experiments with language, jokes, puns, dramatic devices, foolish people, wise people, fairies, royals, young people on the run, monsters, girls playing boys (probably because boys played the girls in Shakespeare's time), madcap emotions, shipwrecks, storms, pranks, evildoers, saviors, treachery, assassination, redemption, word masters, word abusers, great leaders, soldiers as cannon fodder, and screwballs formed the content of Chapman's lectures. His comedies course ended with Shakespeare's final play, The Tempest, the poet's wonderful exposition on youth and age, naivete and wisdom, magic and realism, good and evil, life and death. What a summation!
No one who learned from Dr. Chapman got away with reading a Shakespeare play once. Each additional reading brought his students into deeper knowledge, and more important, appreciation for the richness of each work. The teaching sticks. Shakespeare and his plays are a compass for understanding love, mercy, betrayal, politics, humor, tragedy, nature, life, death — human nature.
Eventually, Bob Richardson took over from Chapman's role as chair of the English Department. It was a high point of the program's success with John Williams winning the National Book award for "Augustus."
Still, it was the beginning of an era of change in how English Departments presented literature. Peggy MacIntosh, one of Chapman's faculty finds, started up a women's literature course. She soon moved on to Wellesley College, where she updated the idea of unearned privilege, then white privilege, then white male privilege. She studied the resistance to including women's contributions to the humanities and sciences. She surely saw some of that at DU.
During his time at the University, Richardson wrote "The Rise of Modern Mythology" with his colleague Burton Feldman. He then spent a decade each writing biographies on Thoreau, Emerson, and William James. The arguments in pre-Civil War America swirling around slavery and the nature of democracy, religion, the self, civil rights and civil responsibilities were the core of Thoreau's and Emerson's intellectual interests, and Richardson made them come alive.
Richardson took up Thoreau's focus on the physical world at Walden Pond. While the pond is now a protected park and a popular swimming hole, Thoreau lived there remotely, enjoying a naturalist's solitary world and walking to town when he needed to. Richardson engaged with Thoreau's quirky, quick, sometimes irascible, observant mind and makes his uniquely American life accessible.
Similarly, Richardson didn't write about Emerson as "the plaster sage," but swept through the transcendentalist's vast reading and ardor for ideas to capture a complex mind and an "emotionally intense man who habitually spoke against the status quo and in favor of whatever was wild and free." Richardson doesn't just focus on Emerson as an architect of America's intellectual foundations but also on Emerson the man, and he was very interesting indeed.
Richardson's method was to read everything his subjects read. That enormous effort gives his readers the benefit of a huge base of collected knowledge, sorted, interpreted, and explained. It's a framework to understand American democracy, ideas, ideals, opportunities, politics, civil unrest, intellectual development, religious controversies — in other words, our past, present, and probably our future.
English Departments are shriveling today as students seek more practical degrees. The humanities are becoming elective subjects rather than core classes. Would Professor Chapman and Professor Richardson be able to get their jobs and do their important work today?
They should be, and will be, missed.