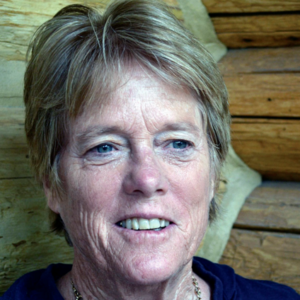 Now we know that elections aren't over until the big guy sings. How interesting is it that the guy who called wounded soldiers "losers" is the sorest loser anyone in this nation has experienced ever in its history as a union.
Why aren't members of the big man's party in open rebellion against the sorest loser ever? They're the ones who talk about tyranny, but when tyranny smacks them in the face, they cower like little children in the timeout corner. What's that about? 
Everyone knows that if it were a Democrat sulking in the tent like a whining Achilles, a certain party would go berserk. That the loser puts military action against Iran on the table now is chilling. That his administration will put up oil and gas leases for sale in the pristine Arctic wilderness literally days before the new administration's inauguration is loathsome.
Even when the sore loser does the right thing, it's for the wrong reason. Apparently, he wants to cut drug prices not because of price manipulation or monopoly, but because he's furious at big Pharma for not putting forward their COVID vaccines before the election. 
The loser's men and women on his White House team claim the big man needs time to "process" his loss. They're attacking our election with nonsense claims of mass voting fraud. One dodgy senator from South Carolina suggested to the secretary of state of Georgia that he should throw out all the mail-in ballots from counties where there may be mismatched signatures. That's known as cheating.
This particular senator was a military officer and has taken numerous oaths to uphold the nation's constitution. Does protecting the constitution now include suborning corruption of our election system so the big guy sore loser can win? How did that become patriotic? 
Over 250,000 Americans have died due to COVID on the big guy's watch. Every person in the nation has had their lives disrupted. The people need support right now, this minute. Letting the big man sore loser have time to "process" his loss while thousands die every week because of public health denial is ridiculous. 
Here in our state, COVID is pinning many Coloradans to their homes as they quarantine because they've been exposed to or are infected with the coronavirus. Restaurants and bars are going to take another hit if the virus can't be wrangled under control.
Gov. Jared Polis is calling a special session of the state legislature to deal with the public health and economic mess. Unfortunately, unlike the federal government, Colorado can't print money. TABOR limits revenue.  
The current recession because of COVID has already put the pinch on the state's budget. School districts are shutting down for in-class instruction. Even so, some in the big man sore loser's party believe that the pestilence must not be as bad as public health officials say if child care facilities remain open. That's disingenuous. First responders and essential workers with children need some meager support if the state is going to limp along. As it is, the governor is trying to scrape together $1.2 billion to mitigate business bankruptcies, provide child care, and help renters facing evictions.
If the big man sore loser would get over his processing-his-loss funk, he could actually leave office wearing a white hat. He should skip negotiations with Senate Majority Leader Mitch McConnell and House Speaker Nancy Pelosi. He could submit his own COVID economic plan that puts at least $1.8 trillion on the table to help individuals, businesses, schools, and local and state governments. Let the U.S. House and Senate vote it up or down and take the hits if it's defeated.
Next, the big guy sore loser could turn his bad mood upside down by giving President-elect Joe Biden access to national security and immunization briefings. Right away, his stock would rise with the DOW.
What's possible is that the big guy sore loser could have won the election. All he needed to do was get behind the mask-up idea and offer enough economic relief to keep the economy going on a steady path. Who knows why he wouldn't do the mask-up. It was an idiotic position. And the economy boost should have been a slam dunk for the big guy who loves to spend other people's money to get his way.